Former Wigan, Leigh and Newcastle utility back Craig Mullen has called time on his career aged just 24, saying now is the right time to hang up his boots.
The Wigan-born full-back or winger came through the ranks at his hometown club, winning international honours with England Academy along the way.
Mullen made his first team debut for Wigan in 2018, playing three games as well as enjoying loan spells with London Skolars and Swinton before making the move across the borough to Leigh.
The 24-year-old made 16 appearances for Leigh in Super League. He then joined full-time Championship outfit Newcastle Thunder for 2022, where he made the full-back spot his own.
But he's now decided to cut his career short, saying he has memories to last a lifetime.
"It wasn't a quick or easy decision," Mullen said. "I've slowly been falling out of love with the game whilst playing it.
"Speaking right now and being a person who lives in the present, there's not an awful lot that could pull me back to the game. I've had my fun with it and a lot of fun it's been.
"I've got many good memories and there's been a lot of good people I've met along the way.
"I have got memories to last a lifetime. But I feel if I carried on that I'd be kicking the can further down the road and doing myself and the sport an injustice. I think that's me for now, I'm happy with the memories I've made."
A Wiganer representing his hometown
When coming through the junior ranks at Blackbrook Royals, all Mullen wanted to do when he was older was pull on the Cherry and White jersey of Wigan.
"Whilst people might look at this and think 'he's not had as successful a career as he'd have hoped', you can't judge anyone's success on anything other than happiness and that's what it brought me," Mullen added.
"I'm a Wigan lad through and through and I got to represent my hometown club in Australia and at the DW wearing the famous Cherry and White, so there's not much else you could want to do.
"To be a Wigan lad playing for my boyhood club and making my debut alongside my mates, I'll never forget that.
"I've been lucky enough to go to Australia twice, once with England Academy and the other with Wigan. They were really special events for myself and my family and I'll be able to tell my kids and grandkids further down the line.
"I'll still be watching the games and I'll still be supporting Wigan, Leigh and the Newcastle boys."
What next for Craig Mullen?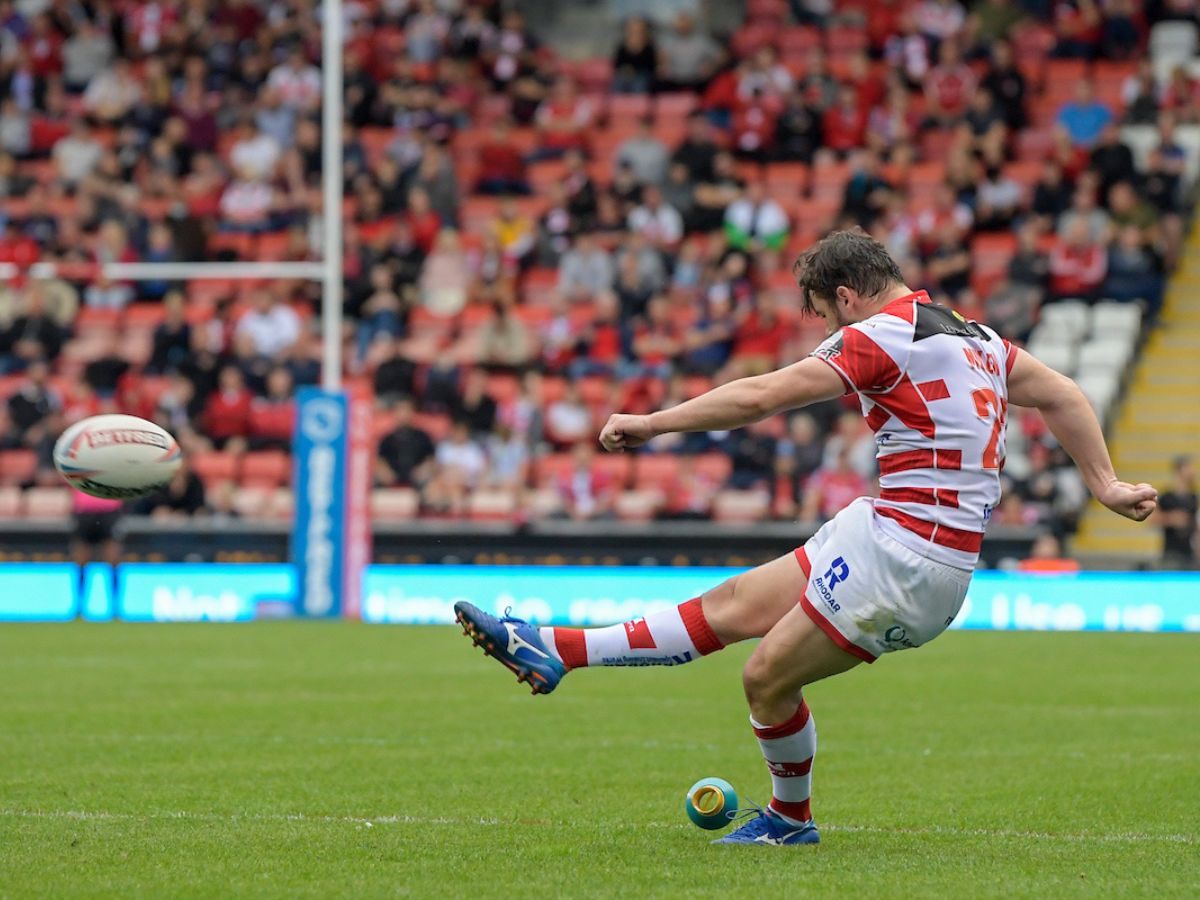 He already had a taste of coaching juniors whilst he was at Wigan, and now he has gone into teaching.
"I was lucky enough to get the ball rolling before I finished," he added. "And that's advice I'd give to other players. If you can be pro-active and get some things lined up, then do it.
"I've got something lined up which is in team leadership and I've got work lined up in childcare services. It's all still pretty fresh and I'm still trying to figure out exactly what I want to do.
"I'm teaching in secondary schools at the minute local to me. I'd love to travel and do it abroad. I'm a bit of a social butterfly so I just want to be experiencing as much as I can.
"I like meeting new people and doing new things, so I think this will be an adventurous couple of years for me. I will work out more who I am and what makes me tick… It was once rugby, but it's not anymore.
"Rugby has given me a lot but now the time is right for the next chapter of my life."
Mullen made 63 career appearances for Wigan, London Skolars (loan), Swinton (loan), Leigh and Newcastle.
More Love Rugby League content
Super League ins and outs for 2023: Signings and departures club-by-club
Are ball in play stats overrated? The product versus the game
List of 2023 rugby league pre-season friendlies
FOLLOW: Keep up with all the latest on the Love Rugby League mobile app and podcast