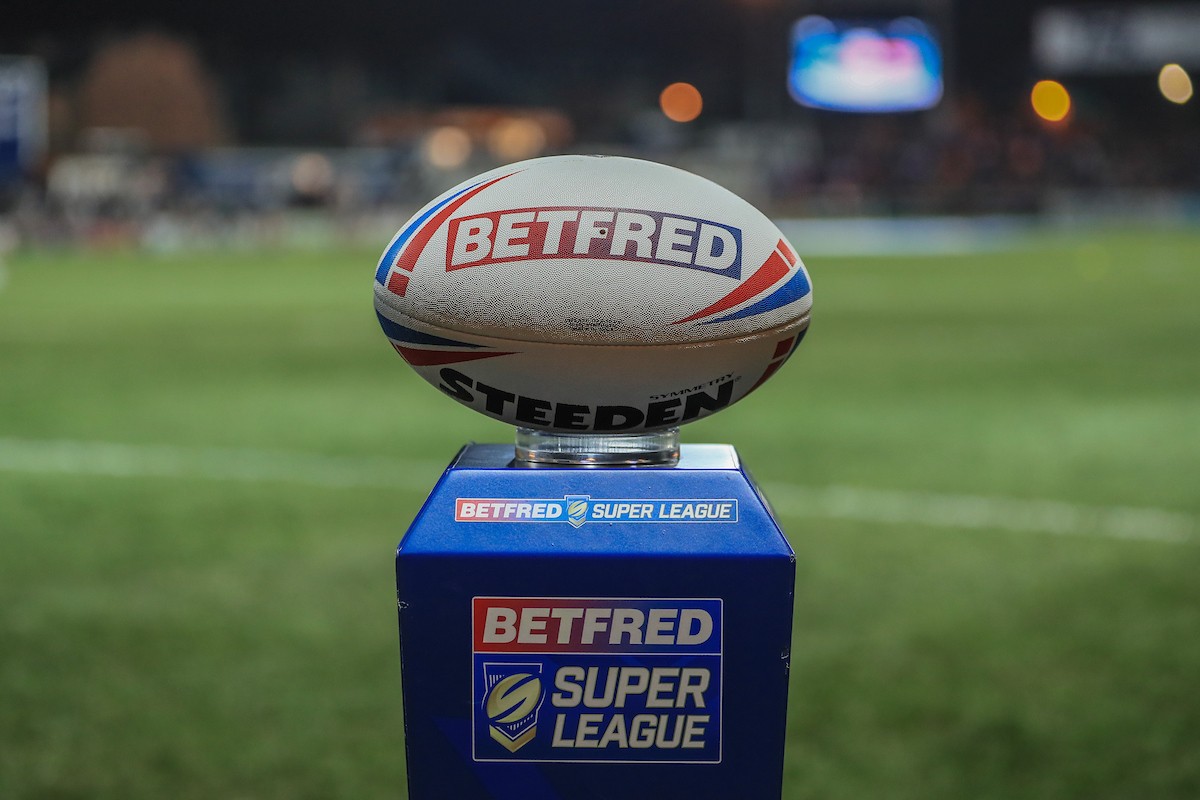 Six Championship clubs have applied to be in Super League for the 2021 season.
Leigh, Toulouse, Featherstone, York, London and Bradford are all vying for Super League's 12th spot, which was left vacant after Toronto Wolfpack failed in their bid to be re-admitted into the top flight for next season.
Leigh have submitted a 430-page bid document to the Rugby Football League headquarters at Red Hall in Leeds as well as the Super League Europe Limited offices in Manchester.
York, Featherstone and Bradford have confirmed on social media of their final submissions of their formal applications.
London Broncos issued a statement to their supporters on Sunday outlining their Super League ambitions while Toulouse have been vocal on social media of their bid by regularly posting videos from people supporting their bid.
𝗟𝗘𝗜𝗚𝗛 𝗖𝗘𝗡𝗧𝗨𝗥𝗜𝗢𝗡𝗦 𝗔𝗥𝗘 #𝗦𝗨𝗣𝗘𝗥𝗟𝗘𝗔𝗚𝗨𝗘𝗥𝗘𝗔𝗗𝗬
Leigh Centurions have this morning submitted their formal application for a place in the @SuperLeague for the 2021 season ahead of the 9am deadline. pic.twitter.com/B2E7HAkd5Q

— Leigh Centurions (@LeighCenturions) November 30, 2020
📝 | WE can this evening confirm we have submitted our application to become @Betfred @SuperLeague's 12th team in 2021…

💬 | Further comment will be made in due course – with an online Fans Forum set to take place in December to update fans on Season Ticket plans…#WeAreOne pic.twitter.com/0WOSnVGu7n

— Bradford Bulls (@OfficialBullsRL) November 29, 2020
📝 @SuperLeague application submitted.

Best of luck to everyone who entered!#HeartlandExpansion | #WeAreYork⚔️ pic.twitter.com/pKFPul8Rvp

— York City Knights⚔️ (@YorkKnightsRLFC) November 30, 2020
Our CEO Jason Loubser has written to fans regarding the 2021 Super League Application.

You can read this here ➡️https://t.co/7RyA2R5XCO pic.twitter.com/LPlrtiBh9m

— London Broncos (@LondonBroncosRL) November 29, 2020
📝| 𝙎𝙞𝙜𝙣𝙚𝙙. 𝙎𝙚𝙖𝙡𝙚𝙙. 𝘿𝙚𝙡𝙞𝙫𝙚𝙧𝙚𝙙.#UTR | #RoversReady pic.twitter.com/hSwBKWHGYs

— Featherstone Rovers (@FevRoversRLFC) November 30, 2020
🇫🇷 Merci à notre ancien joueur et coach, entraîneur des @sydneyroosters en @NRL, Trent ROBINSON, de nous soutenir en vue de la Super League.

🇬🇧 Thanks to #Roosters Coach Trent ROBINSON, former Toulouse player and coach, to support our Super League bid.@SuperLeague #TOgether pic.twitter.com/l7yhSvpW8K

— Toulouse Olympique XIII (@TOXIII) November 26, 2020
Listen to The Final Hooter podcast, featuring exclusive interviews, every week. SUBSCRIBE to Love Rugby League on Apple Podcasts.