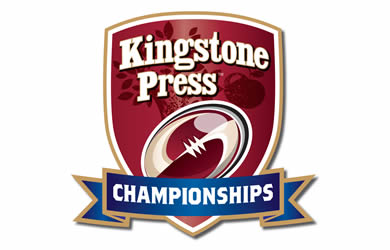 "He had to check his run, so he didn't catch it in full flight, and that gave the covering defenders an opportunity. He looked certain to be bundled into touch, but came up with perfect diving finish.
"Adam's been absolutely outstanding all season and this was just the latest example. He's a big fella and a quality winger in all aspects."
He said: "We scored seven tries to their four, and battled against injuries that meant we only had one interchange left in the last 20 minutes. It was a top win.
"There's still a long way to go and lots for us to work on, but this was a good start. We want to change the way other teams think about the club – we don't want anyone thinking they'll get three easy points when they play us."
9 Keith Holden (Halifax)
5 Dale Bloomfield (Oldham)
7 Casey Canterbury (Gloucestershire All Golds)