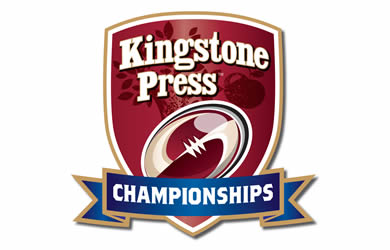 Workington Town coach Gary Charlton is still without Marc Shackley, who now looks set for another three weeks on the sidelines as he struggles to overcome a knee problem.
Charlton is also unsure of which dual-registration players he will have available, but is in confident mood after last week's 14-10 win at Swinton.
He said: "We tackled really well and our defence was very good, but we'll have to be even better on Sunday.
"Halifax have got good players right through their team. They've got plenty of firepower and we'll have to be ready for that. We'll need another good performance in defence."
Halifax coach Karl Harrison is without Iain Davies, who suffered a rib injury during last week's 18-10 win over Sheffield Eagles.
Harrison said: "Workington are a big, physical team with plenty of Super League experience in Jamie Thackray, Ewan Dowes and Peter Lupton.
"They played extremely well against Swinton, and we also don't know which players they're going to get from Widnes. They'll be tough opposition, that's for sure."