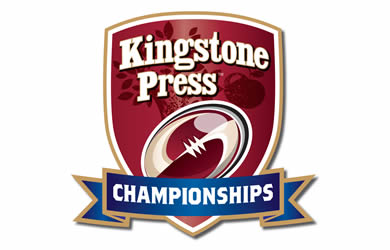 Workington Town trio Jason Mossop (hamstring), Elliott Miller (knee) and Brett Carter (dead leg) will all be assessed before Sunday's Kingstone Press Championship fixture against Doncaster.
Town coach Gary Charlton has warned his players not to relax at any point during the coming season.
Charlton said: "If you're down by 10 per cent in any game this year then you'll get a touch up. That's how good the teams are in this competition.
"Every week will be a challenge, and every point will matter come the end of the season.
"There's going to be so much fighting to keep out of that bottom five, but we've trained hard and we're looking forward to getting going."
Doncaster coach Paul Cooke also has plenty of injury concerns ahead of the trip to Cumbria.
He said: "We've picked up some injuries last week (against North Wales). We'll have to make checks on Brett Waller, Lee Waterman, Kyle Kesik and Scott Spaven to name just four. It's not ideal for us because they look like being medium-term injuries."
But Cooke has praised his squad's commitment and effort during the off-season.
He said: "We've changed a great deal as a club. We've brought in a new play-book and brought in new calls and different set-plays. The players have been very receptive to that, and we've also worked very hard on our defence."
He added: "We know we're in for a battle on Sunday. It's not going to be the greatest pitch, it'll be nice and tight and we know they're going to give it to us. Mentally we've got to be well-prepared and physically we've got to take that into the game."