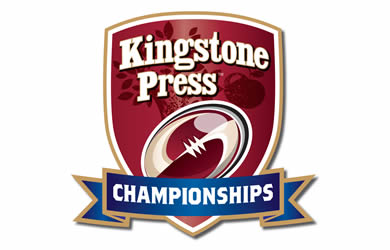 Whitehaven coach Dave Woods will give late fitness tests to Paul Jackson and Samir Tarahoui ahead of Sunday's Kingstone Press Championship match with Swinton Lions.
Woods has warned his side not to underestimate the Lions, despite their record of only two wins from their first 10 league fixtures this term.
Woods said: "We were at the wrong end of the table and knocked off Doncaster, so we know we need to turn up. They've some good players – the Hawkyard brothers are very good – and we need to be ready."
He added: "For us, what we're searching for is a bit of consistency. We've got a capable squad and we just need to kick on from our last two wins."
Swinton coach Ian Watson will make at least one change to the team that lost to Keighley last week after Anthony Bowman was ruled out with a wrist injury.
Watson said: "We were better against Keighley, but individual errors and penalties are still costing us.
"Whitehaven seem to be flying at the moment. They recruited a really good squad and it's another big challenge for us, but it's something to look forward to.
"Brett Seymour is obviously going to be a threat, but they've also got a big pack too."