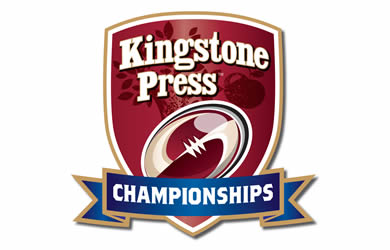 Sheffield Eagles coach Mark Aston has been dealt a blow with the news that son Cory Aston, 19, will miss the next two months after breaking his collarbone against East Leeds last week.
Sheffield won 54-0 against the community club, but Mark Aston insists his team still need to make major improvements ahead of their return to league action this Sunday.
"There were too may people not taking responsibility," said Aston. "It wasn't a vintage performance and I'm still not happy with how we are playing."
Dewsbury Rams coach Glenn Morrison will assess "a couple of bumps and bruises" in his squad, but said: "I can't see us making too many changes."
He added: "This is a pretty big game for us. We have started the season OK, but Sheffield have been the measure over the last couple of years. It will be good to see how we measure up.
"I'm happy with where we are sitting, but I still think we have got a lot of improvement in us and we haven't seen the best of us yet.
"Sheffield have had a few changes themselves and a couple of results have not gone their way, but they are still very dangerous and have quality players who can score from anywhere."