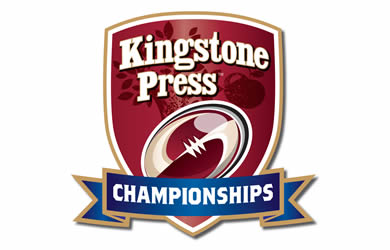 Gary Middlehurst (knee) and Rob Massam (ankle) are both doubtful for North Wales Crusaders, but coach Clive Griffiths is keeping his fingers crossed.
Griffiths said: "Gary's got more chance than Rob, but we'll know more later in the week."
He added: "We go into this home game as firm underdogs, and when can we have said that over the last 12 months? I went to watch Featherstone Rovers last Sunday and was very impressed with their directness, structure and organization.
"We'll have to play to our very best to get a result. It's in us, they're not totally infallible, but they're well versed in this division and they're not up there at the top by chance. They're a damn good side."
Featherstone Rovers coach John Bastian has no new injury concerns after last week's win over Halifax.
Bastian said: "Credit to our guys: we stuck in there and showed some real character, grit and determination.
"I've looked at Crusaders this week and we can see that they're going to be a very competitive side."