Championship Preview: North Wales Crusaders v Keighley Cougars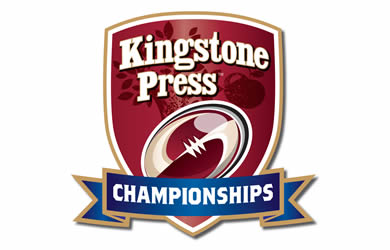 North Wales Crusaders coach Clive Griffiths has challenged his players to make drastic improvements to their home form – starting with Sunday's Kingstone Press Championship clash against Keighley Cougars.
Crusaders have won just one of their first five home games in 2014.
Griffiths said: "When teams to come the Racecourse Stadium they come to a fantastic playing surface, and it lifts them as well. It's time we put things right at home."
Andy Moulsdale faces a late fitness test before Griffiths confirms his team to face the Cougars.
Griffiths said: "We're still a bit Jekyll and Hyde at the moment; when we get it right we're very good, but we can also be very bad.
"Last week against Halifax we were absolutely outstanding, and if you can get back-to-back wins, and results go your way, you can climb a few places very quickly.
"I was delighted with our performance last week and the guys deserved the points; now we've got to build on it this week."
Ash Lindsay is believed to be close to a return for Keighley, although Sunday's game may come a week too soon for the loose-forward. Lindsay has missed the last six weeks with a broken leg.