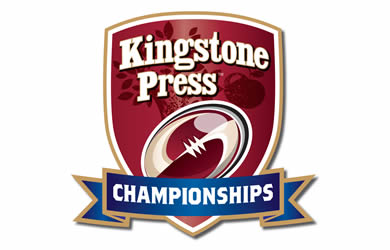 Keighley Cougars duo Lewis Graham (broken hand) and Gavin Duffy (ankle) both look set to miss Sunday's Kingstone Press Championship fixture against Whitehaven.
But Cougars coach Paul March is hopeful Ash Lindsay will recover from a dislocated shoulder before Sunday's match.
March said: "We're already fighting injuries and this year, with the new structure coming, we need to be raring to go.
"It's going to be a tough start for us, but I'm hoping Ash will come through and be there come Sunday to hopefully help us get off to a winning start."
March added: "We underachieved last year. We lost our first seven games on the bounce, and we need to be more consistent this year. If we can make the play-offs and then challenge some of the big boys, that will be a good season for us."
Whitehaven travel with Shaun Ainscough (suspended), but coach Dave Woods can otherwise pick from full strength.
Woods said: "There's a lot riding on this year. You need to make you're finishing games and killing teams off if you're ahead, and if you're getting beat you need to do everything to get a bonus point."
He added: "We've had a bit of a look at Keighley. They've a very good hooker in James Feather, a smart half-back in Paul Handforth and plenty of big forwards, too. They'll be very difficult opposition, especially at Cougar Park."