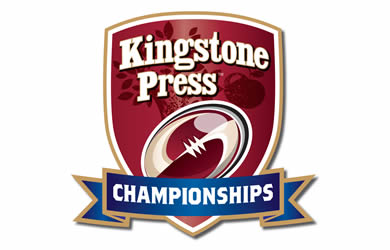 Keighley Cougars coach Paul March is aiming to continue an excellent run of form when his side host local rivals Halifax in Sunday's Kingstone Press Championship derby.
Keighley's 27-18 victory over Barrow Raiders extended their winning run to five matches.
March said: "It's the first time in five or six years that the club has managed to put a run together like that.
"There are special things happening at Keighley. Winning's a habit, and it will take something special to break that habit – hopefully it's not on Sunday."
He added: "This is our local derby. These games have always been close over the last few years, and were expecting it to be close again.
"We're in the winning mentality and it will take someone special to disrupt us, but Karl (Harrison) will have them fired up. They're probably underperforming by their standards, but we can't worry about that.
"We need to keep working hard, and if we do that then we can get to where we want to be come the end of the year."
Cougars duo James Craven and Ash Lindsay both face late fitness tests, while former England winger Peter Fox could make his debut for Halifax.
Halifax coach Karl Harrison said: "We need to keep working hard. It's been a tough few weeks and we're trying to spark things up, but we're not too far off."