Championship Preview: Keighley Cougars v Barrow Raiders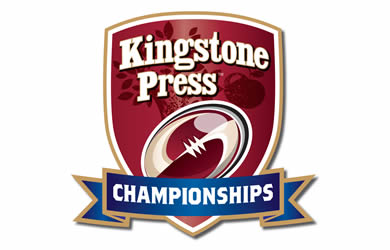 Keighley Cougars coach Paul March has hailed his side's attitude after they record their third successive Kingstone Press Championship victory last week.
The Cougars won 16-14 at North Wales Crusaders and are only four points behind third-placed Halifax.
March said: "We're getting that consistency now. It's three wins on the bounce, and four if you include the Challenge Cup.
"We're getting momentum and winning's becoming a habit, but our feet are on the ground and we know that we need to keep working hard.
"We had a goal to win our last three and we achieved that, and we sat down on Tuesday and set some more goals for the next chunk of games coming up."
Ash Lindsay is doubtful for the Cougars after suffering a leg injury against the Crusaders, with March vowing that "everyone who plays on Sunday will be 100 per cent".
March added: "Defensively we were ok last week, but we tried scoring off every play and made too many errors. It's something we need to work on because Bobbie (Goulding) will have Barrow ready to go.
"We can see where he's changed the side, and there's talk of him playing and a number of Salford guys coming in too. We just need to concentrate on what we're doing. If we're patient and defensively strong, it should be a happy day."
Barrow Raiders coach Goulding was left fuming with his side's defeat against Dewsbury Rams last week.
He said: "For 20 minutes we looked like a Super League team. After that a team of amateurs would have beaten us."