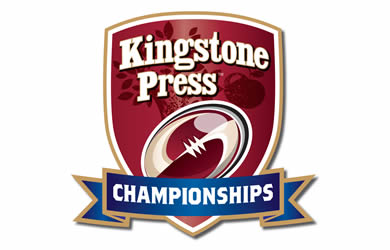 Liam Hood (calf) and Luke Helliwell are both doubts for Hunslet Hawks, although Paul Hughes could return from a recent hip injury.
Hawks lost 38-6 against Halifax last week, but Hunslet coach Barry Eaton believes his side was closer than the score suggests.
He said: "Realistically Halifax could have had four tries chalked off. You could have had an argument over all three of their tries in the first half.
"Halifax played really well and stretched us, but there was a lot of effort from our boys – we just probably didn't do enough with the ball to tire them out."
On Sheffield Eagles, Eaton said: "They look like they're the best side in the competition at the moment.
"If their last couple of performances are anything to go by, they're going very well. They're right up there."
Eagles coach Mark Aston is set to be without Liam Higgins (ankle ligaments), but Dario Esposito is in contention for a place in Sheffield's squad.