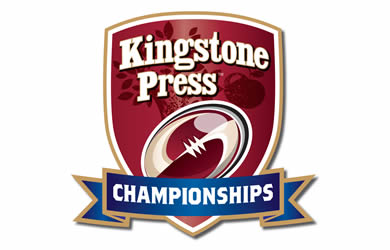 Hunslet Hawks coach Barry Eaton is calling on his side to eliminate their own errors as they prepare to face Dewsbury Rams on Sunday.
The Hawks lost 40-0 at Leigh last week, but Eaton believes there is reason for hope.
He said: "It was disappointing, but fixable. There was lots of effort and vigour, and we created a few good opportunities, but we couldn't sustain any prolonged pressure because of our error count with the ball. Hopefully we can rectify that this week."
Stuart Kain will be assessed after he suffered a concussion against Leigh, while David March has only "an outside chance" of playing after suffering a calf injury inside the first two minutes against the Centurions.
Eaton added: "You've got to give Dewsbury credit: they've got a win and a bonus point from their first two games, and on paper they've got a very impressive side."
Dewsbury coach Glenn Morrison expects to be picking from a full strength squad after coming through without any major problems from his side's defeat against Featherstone Rovers.
He said: "Hunslet have got a good side and they play some good footy at their home ground.
"We know it's going to be tough, and you never know who's going to drop back from the Rhinos, so we'll have to man up like we did last week. We can't afford to let the defeat affect this week."