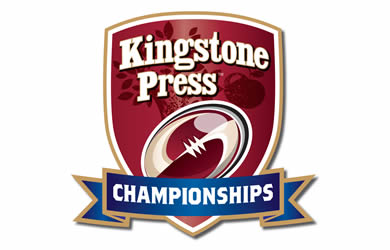 Featherstone Rovers coach Daryl Powell will check on the fitness of Tom Hodson (hamstring) and Anthony England (knee) after their pair missed last week's 22-20 win at Dewsbury.
But Rovers will definitely be without long-term injury absentees Sam Smeaton, Tim Spears and Michael Haley.
Powell said: "There are going to be times in the year when we don't get it all our own way… but we managed to claw our way back and we were happy with the win (against Dewsbury)."
Barrow Raiders coach Darren Holt does not expect any of his injured players to return this week, and will also face a reshuffle after Kurt Haggerty was ruled out through suspension.
The Raiders are still searching for their first win of the Kingstone Press Championship season, but Holt remains optimistic.
He said: "We've nothing to lose this week. We'll just go down there and have a good go.
"We dominated against Doncaster but didn't have the composure to turn them around.
"Composure is massive at this level. Rather than trying to score on every play, it's about building pressure. That's something we've got to learn.
"But there's absolutely no pressure on us whatsoever this week, and hopefully that will transfer across to the boys. We can go out there, have a good go and enjoy it.
"Normally when players have the pressure off you get a good reaction – who knows what can happen on Sunday?"