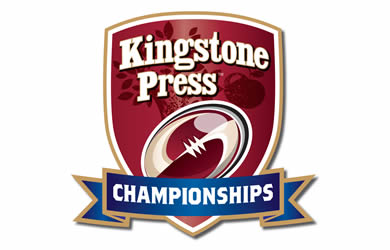 Dewsbury Rams coach Glenn Morrison believes their defensive efforts have been key to their solid start to the Kingstone Press Championship.
The Rams have seven points from their first three games, including a 14-4 win at Hunslet Hawks last week.
Morrison said: "It was our defence that won us the game at Hunslet. We're still a little bit off in attack, but that will come with time."
He added: "We know Whitehaven are going to be very strong. They've experience in their halves, and in Paul Jackson they have one of the most experienced props in the competition."
Morrison has two unnamed injury concerns, but insisted: "We've got plenty of depth if we need to bring other guys in."
Whitehaven coach Dave Woods is hopeful that Lee Doran could make his return to action on Sunday.
Woods' side lost 28-14 against Leigh Centurions last week. He said: "We need to be better. Don't get me wrong, we're happy with how we're going – we've got two wins from three in a new division for us – but if we were a little smarter we could have had a bonus point against Leigh as well.
"Our pack is going really well – it's in attack and in our halves where I want us to be better and more clinical. We need to make our last play options count."