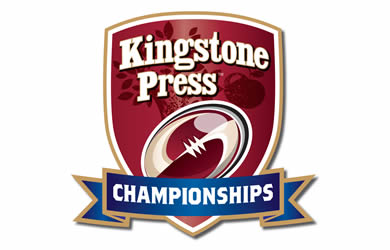 Ryan Wright could miss out for Dewsbury Rams, while James Craven faces a fitness test after pulling out of last week's match against Leigh Centurions during the pre-match warm-up.
Rams coach Glenn Morrison said: "We need to learn to rise above things if they aren't going our way.
"It's a learning curve for us this year. We'll probably have more success at the back end of the year."
He added: "Keighley have had a good win and they'll be looking to kick on, and we can't afford to let them do that. We have to learn from our mistakes, move on and get back to what was doing well for us earlier this year."
Keighley Cougars will be without player-coach Paul March, who starts a two-match ban, while Elliott Cosgrove is also ruled out.
March said: "Our finishing was the big difference last week. When the opportunities arose, we took them.
"Our outside backs have been a bit low on confidence and it's hard to lift players when you're not winning games, but last week will give them a real boost."