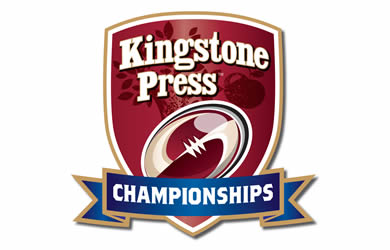 Dewsbury Rams coach Glenn Morrison will pick from a full strength squad as he prepares to host Featherstone Rovers in Sunday's Kingstone Press Championship fixture.
But Morrison is looking for major improvements on last week's display, despite picking up a 22-16 win at Doncaster.
Morrison said: "I was happy that we got a win out of a sloppy situation, because sometimes you lose the game in situations like that, but we were a little bit off.
"For example, we only completed at about 50 per cent, so we know we're going to have to up our game – especially against these boys. They're top class."
Morrison added: "Liam Finn is a quality player and I know Steve Crossley from Bradford, but they've got quality right across the board. All our boys will have to be on their game."
Sam Smeaton (knee) and Michael Haley (foot) are both unavailable for Featherstone, who started the season with an impressive 38-6 victory against Leigh Centurions.
Rovers coach Daryl Powell said: "We've got a lot of quality about us, and I'm really excited about the season in front of us."
He added: "Dewsbury have started really well and they'll be a tough proposition, but we'll look after ourselves and go there to put our best foot forward.
"We've a few things we need to right from last year, and I'm confident we'll do that, but we know there are going to be some tough challenges around the corner."