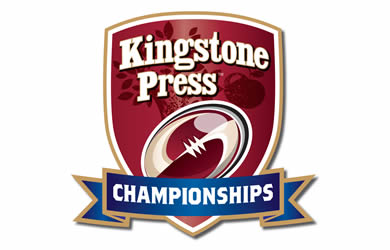 Both teams are at near full strength as table-topping Sheffield Eagles travel to third placed Batley Bulldogs on Thursday night.
The Bulldogs – who have won their last six games – are just missing virus victim Johnny Campbell against an Eagles team that has won 12 on the trot.
Batley coach John Kear said: "It's two teams in good nick, and is a very important match for both.
"Sheffield have been outstanding this year – they are the club of the decade for me. I have nothing but admiration for what they've done there."
Kear has Huddersfield Giants dual registration players Jacob Fairbank and Josh Johnson available.
Sheffield coach Mark Aston has no injuries at all for what he says is a "massive game" for both clubs.
Colton Roche and Alex Szostak are available again, and Menzie Yere and Quentin Laulu-Togagae having come through fitness tests.
Aston said: "It's a massive game – we're three points above them and can put a bit of breathing space between us if we win.
"If they beat us they could be level and move above us.
"We need to be a little bit smarter than we were against Dewsbury last week and in particularly we need to play for the full 80 minutes.
"But you also have to play really smart when you go to Batley and we'll be talking about that."