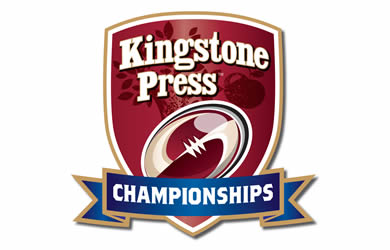 Miles Greenwood looks set to return to the Batley Bulldogs' squad after missing last week's 20-10 win at Barrow Raiders due to a hamstring problem.
Greenwood's return comes as a welcome boost for Bulldogs coach John Kear. Greg Johnson, who played at full-back in Greenwood's absence last week, suffered a shoulder injury against the Raiders and is unavailable for Thursday's televised clash with Halifax.
Kear said: "I wasn't necessarily pleased with how we played last week, but I was pleased with the outcome and our defensive effort."
Halifax have a 100 per cent record this season after four wins from their opening four games in the Kingstone Press Championship.
Kear said: "They're a big and aggressive side. When a team has got the likes of Andy Bracek, Tony Tonks and Luke Ambler, you know they're going to be strong and tough.
"They've also got really good threat on the edges with people like Dane Manning, and their half-backs are also very clever.
"Karl Harrison will be saying they haven't hit their straps yet, but they've got four wins out of four. That looks like a pretty good record to me."
Lee Paterson (back) is doubtful for Halifax, while Mick Nanyn and Iain Morrison are definitely ruled out.
Harrison said: "We're not breaking any pots and we're not playing great, but we're getting through at the moment.
"We need to up our intensity this week or Batley will just blow us away."