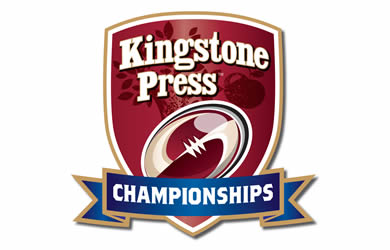 Batley Bulldogs coach John Kear remains without Ben Black (knee) and Nathan Mason (ankle) as he looks to build on last week's 10-8 win at Halifax.
Kear said: "We're having to rebuild a team and we've accepted that as one of the challenges of this season, but we've found a bit out about our character and how we should play the game. I'm really pleased with our guys.
"Coaches talk about performance, but ultimately it's about the scoreboard. We've put a few demons away from Round One, but we've got to keep building because it's a long season.
"I'm not expecting us to be playing our best rugby until two-thirds or three-quarters of the way through the season, but we'll keep working and keep getting better."
Dean Hadley (concussion) is a doubt for Doncaster, who are seeking a third win in four Kingstone Press Championship fixtures this year.
Doncaster coach Paul Cooke said: "This is a massive test for us. We were behind Batley last season by a number of points, and we need to bridge that gap if possible.
"We won two out of our first three last year and then didn't win again for about eight weeks. We're determined not to let that happen again.
"There are some difficult games coming for us in March, but we want to get back to winning ways as soon as possible."