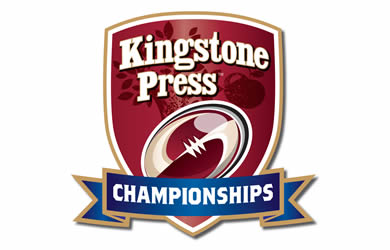 Barrow Raiders coach Bobbie Goulding hopes to build on last week's victory over Batley Bulldogs by exploiting a run of fixtures that sees the Raiders at home for three of their next four Kingstone Press Championship matches.
Raiders remain rooted to the bottom of the table, but the win against Batley has reignited their hopes of avoiding relegation.
Goulding said: "We cannot worry about what other teams are doing, we have just to get on with what we do ourselves."
Dewsbury coach Glenn Morrison, whose side have five wins and five losses from their 10 league fixtures this year, insists the Rams need a stronger mental approach.
Morrison said: "Teams have always got something to play for, and you've got to be ready to play like it's a Grand Final every week.
"We've got to turn up as though it's a big game every week; it's a mental thing, we've spoken about it as a group and it's something we're working on.
"The top teams are consistent and ruthless, and we need to do that every week rather than every other week."
On Barrow, Morrison added: "They'll be confident after beating Batley, and Bobbie Goulding will definitely have them pumped up."
Morrison is forced into a back-row reshuffle after Rob Spicer suffered a rib injury against Leigh Centurions last week.