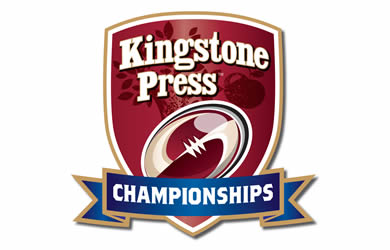 The winners of Championship One will take their place at the top 24 table in 2015, the RFL has confirmed.
It means that the bottom five of this season's Championship will be relegated at the end of the year.
The Championship One winner will be determined by a play-off series including the teams finishing first to fifth in the league table.
RFL Chief Operating Office Ralph Rimmer said: "It was a momentous meeting and as such it was very pleasing that all the clubs in attendance made a full and candid contribution.
"The return of promotion and relegation across the three top divisions from 2015 has been welcomed by everyone and the Championships clubs remain genuinely enthusiastic about the new structures that will deliver a fully integrated competition.
"The clubs were provided with, and accepted, details of the financial distributions that will be in place from next season, when the sport enters an exciting new era.
"We were also able to confirm that we are exploring alternatives to the broadcasting arrangements for the Kingstone Press Championships for 2014 following the withdrawal of Premier Sport."
The 14-team Championship kicks off on February 16, comprising of 26 rounds, and then a play-off series featuring the top eight clubs.
Championship One, which has nine clubs, kicks-off on March 2, and play a total of 24 games.