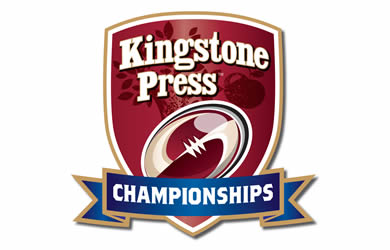 Hemel Stags coach Troy Perkins is hoping to make the most of a difficult period as his side prepares to face the top three clubs in Kingstone Press Championship One in successive fixtures.
Perkins said: "It's a tough three weeks, but if we get a couple of results in those three games then we'll be sitting all right.
"The flip side is that if we get three losses then we probably drop out of the play-off positions. It's probably the most important period of the season for us."
On facing Oldham, Perkins added: "If we win we get close to the top three in the table, but if we lose we start getting in the mix with the next group of teams down the ladder.
"It's a massive game, but we've put in some good performances at home and we've got to try to get a result."
Perkins expects to name a similar team to the one that faced Gateshead Thunder last week, while Oldham coach Scott Naylor has a concern over winger Dale Bloomfield (thumb).
Josh Crowley and Sam Gee are also major doubts for Sunday's trip south.