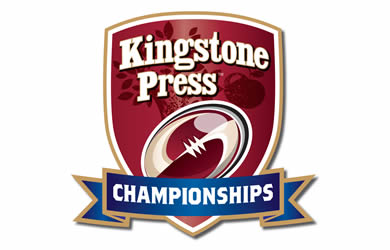 Nathan Powley could make his Gateshead Thunder debut in Sunday's Kingstone Press Championship One fixture with Oxford.
The former Doncaster player is likely to provide cover for Ricky Hough as Stanley Gene takes charge of his first competitive fixture as Thunder coach.
Oxford coach Tony Benson is aiming to build on last week's 19-12 victory over London Skolars.
Benson said: "It was a fantastic first game, but there are plenty of areas to improve. I was particularly pleased with our defence; we held out six sets on our line at one stage and that's pretty phenomenal against London.
"But we had London on the ropes at one stage and let them off by giving the ball up.
"There are certain structures we managed to maintain, and we some we didn't. They're only small things, but they'll make massive improvements."
He added: "Going to Gateshead is a geographic challenge for us straight away. It's a very early start and a very long day and we've got to get used to that.
"It's just a case of facing the added challenges as a group. Although we had a good win last week, there's lots of improvement still in us."