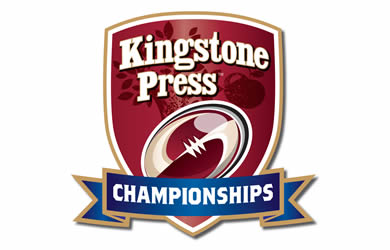 Championship One clubs are anxiously waiting to hear if they will have anything to play for in 2014.
Almost all of the focus on the game's upcoming re-structure so far has been on the top two divisions, with two leagues of 12 splitting in to three leagues of eight.
However, that only caters for 24 of the 37 clubs currently battling it out in the three professional leagues, with the possible addition of a second French side also being mooted from next season, although RFL chiefs believe the following year is a more feasible target for Toulouse.
It has been confirmed that two teams will definitely be relegated from Super League at the end of 2014, with suggestions that then four teams will be relegated from the Championship.
But that leaves a problem for the nine clubs in Championship One, who will have no purpose for the upcoming season.
One suggestion, that was raised in a meeting last month, was that one promotion spot would be guaranteed for a Championship One club, most likely through a play-off system including the top five or six clubs. That would have meant that five current Championship clubs would be excluded from next year's top 24, which would be made up of the 14 existing Super League clubs, the top nine Championship clubs and the winner of the Championship One play-offs.
However, it is understood that the most likely format would see one team from Championship One – be that the league winners or the winner of a play-off series – go up against the team finishing 10th in the Championship.
Clubs had expected an announcement to be made soon after December's meeting, but it will now be a point of discussion when the Championship clubs meet at Featherstone on February 6.
Hunslet and York were relegated to Championship One last season, joining Gateshead, Gloucestershire All Golds, Hemel, London, Oldham, Oxford and South Wales in the division.