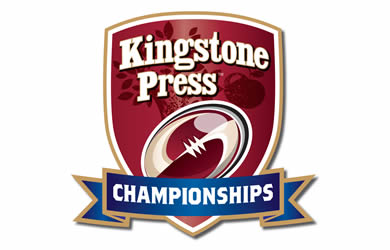 Hemel Stags have brought in Jy-Mel Coleman to play alongside brother Jermaine for Sunday's trip to South Wales Scorpions.
Jy-Mel – the younger of the two – is expected to go straight into the Stags side after joining on a month's loan from Dewsbury Rams.
Hemel coach Troy Perkins said: "Jy-Mel will add a bit of depth in the halves, and has been playing Championship rugby so will add something to us.
"South Wales are coming off a couple of defeats so will be looking to get their season back on track.
"There could be a bit of a gap between them and the top six if they lose on Sunday, so I'm sure their coach will be stressing how important a game it is for them."
Perkins will make a late check on Chad Sharp, who has an outside chance of playing.
Scorpions coach Dave Clark has urged his side to improve and ensure they don't finish the season empty handed.
"I spoke to side about responsibilities when we were in training on Tuesday," he said. "Last week's performance (against Oxford) was not acceptable and we spoke about responsibilities to the club and most important the fans who pay their hard earned money to watch us every week.
"I'm looking for a reaction from the players as they know what's at stake here."
Courtney Davies is set to return this week but Dalton Grant is still absent, and the Scorpions' student internationals are now unavailable for the next three weeks.