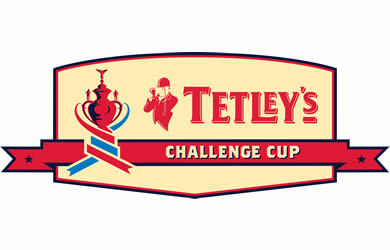 The draw for the third round of the Challenge Cup will take place at the University of Gloucestershire on Monday at 6.10pm.
The 23 Kingstone Press Championships teams will join the 13 winners from this weekend's second round ties in the draw, which will be conducted by the University's Pro Vice-Chancellor Maxine Melling and the editor of the Gloucestershire Echo, Kevan Blackadder.
Gloucestershire's team, the All Golds, will also be in the draw. Last season, in their inaugural season as a professional club, they were beaten by Salford City Reds.
Rugby League fans across the UK can listen to the draw live on BBC Radio Gloucester by visiting www.bbc.co.uk/radio/player/bbc_radio_gloucestershire/
The draw will also be streamed live on www.allgoldsrugby.com.
The third round ties will be played over the weekend of March 15-16.