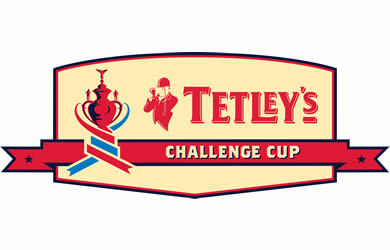 National Conference League One side Normanton Knights, squeezed past NCL Premier outfit Castleford Lock Lane 15-14, in one of the standout results of the Challenge Cup first round.
In an even bigger upset, Kells, of NCL Two, won 24-16 away at Wigan St Judes – who were promoted to the NCL Premier last season.
In today's fixture, Loughborough University v British Police, it was the away side who progressed after a high-scoring game.
The Police ran out 38-24 winners.
Challenge Cup round one results:
(Saturday)
Askam 8 – 12 British Army
Blackbrook 4 – 10 Egremont Rangers
Castleford Lock Lane 14 – 15 Normanton Knights
Hull Dockers 76 – 0 Bristol Sonics
Kells 24 – 16 Wigan St Judes
Leeds Met 44 – 16 Millom
Leigh Miners 12 – 10 Hunslet Warriors
Myton Warriors 24 – 22 East Hull
Pilkington Recs 46 – 4 Aberdeen Warriors
Royal Air Force 38 – 10 Dewsbury Celtic
Royal Navy 4 – 24 Walney Central
Skirlaugh 10 – 16 Rochdale Mayfield
South West London 12 – 6 Torfaen Tigers
Underbank Rangers 30 – 34 East Leeds
Wath Brow Hornets 18 – 0 Halton Simms Cross
Widnes St Maries 16 – 42 Wigan St Patricks
Woolston 6 – 20 Elland
York Acorn 12 – 16 Siddal
(Sunday)
Loughborough Uni 24 – 38 British Police