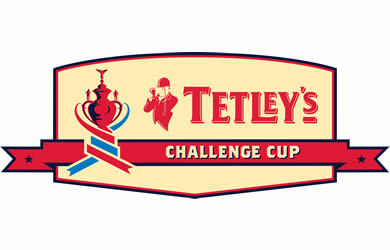 The draw for the third round of the 2013 Tetley's Challenge Cup will be the first in the competition's history to be conducted live on the social media site Twitter.
All 18 ties will be tweeted as the pairings are made from the Rugby Pavilion at Iffley Road, Oxford, on Wednesday (March 13) from 1.00pm by celebrated actor Kevin Whately and Bruce Ray, the Communications Director of Carlsberg UK.
Oxford are one of three new semi-professional clubs making their debut in the Tetley's Challenge Cup, Rugby League's oldest and most prestigious knockout competition, in 2013.
As well as Oxford, the draw features Hemel Stags and the University of Gloucestershire All Golds plus the 20 other Kingstone Press Championships clubs, French sides Toulouse Olympique and Carcassonne and the winners of the 11 second round ties.
To follow the draw simply follow @TheRFL on twitter.
Tickets for the 2013 Tetley's Challenge Cup final which takes place at Wembley Stadium on Saturday August 24 are now on sale. Visit www.rugbyleaguetickets.co.uk or call 0844 856 1113 for full details.