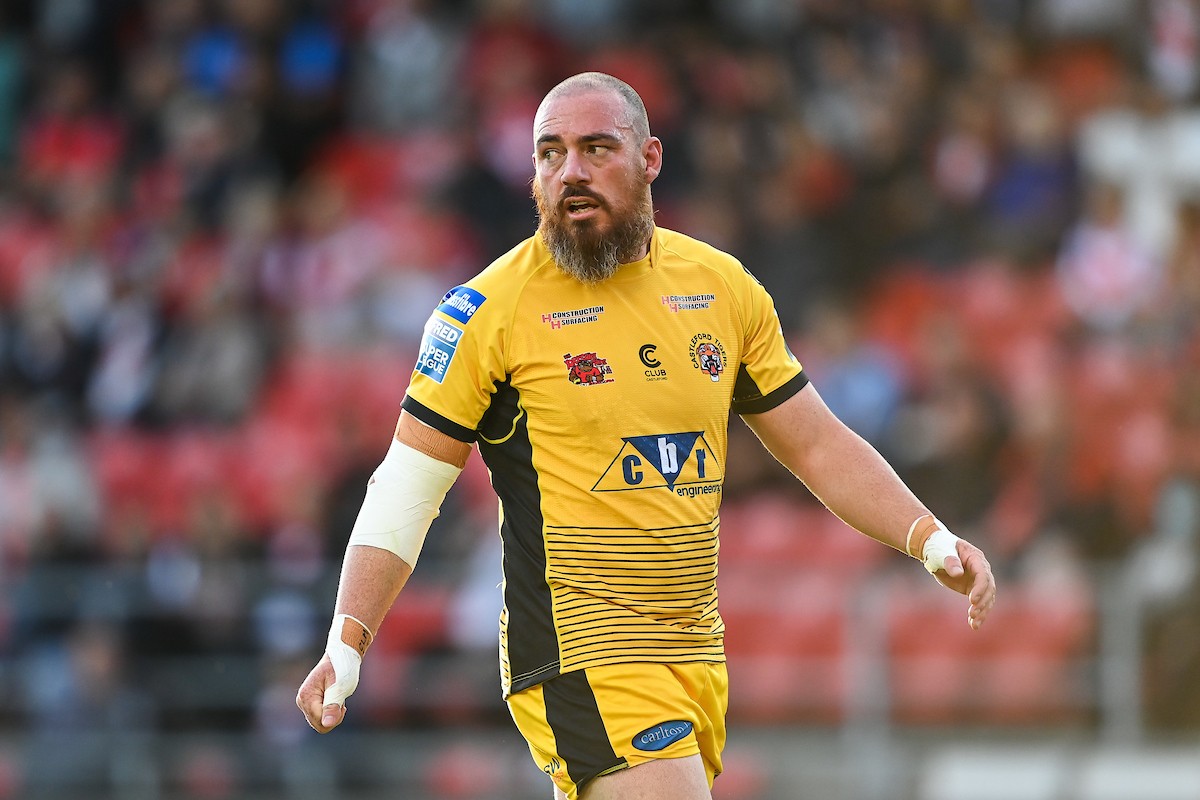 Castleford favourite Grant Millington has announced he will hang up his boots at the end of the campaign.
The 34-year-old prop will return home to Australia with his family at the end of the season, rounding off 10 seasons as a Castleford player.
Millington has made more than 240 appearances for the Tigers and holds the record for the most appearances made by an overseas player in Castleford's history.
Millington said: "It has been a tough decision. I still feel like I can compete and play, we had a bit of chat with the club about a few different things and it's not sort of worked out that I will continue, but I'm also ready to head home.
"We were talking about maybe staying a bit longer and a few different things but the last thing it came down to was when we asked our kids the other day. 'How would you feel if we moved back to Australia or stayed here?' and they were ready to go home and be with our family. That's the one that tipped it all over the edge and cemented everything for us. We've had a great time and loved being here, but it's just the right time for us, I think.
"We've weighed it all up and from my point of view, this might sound silly but, I've been selfish long enough now, we've been here long enough I've had Amy away from her family and the kids away from their grandparents, cousins, uncles, and aunties.
"It's been a crazy experience, when I first signed here it was for two years and we thought we'd go home and move on.  People say at the start 'it's an adventure' and it has definitely been that. Whilst I'm sad to see it end, it is also exciting to start the next part of our lives.
"People say that you do sacrifice your body but it's not a sacrifice when you've loved it, when you are out here playing in front of a great bunch of fans and playing with a great bunch of boys.
"You grow up in the sport of rugby league and it's about doing the little things and doing things for your team-mates, to work towards a common goal. Personal sacrifices you make don't really matter when you are trying to achieve something.
"Personally, I think I've been successful in what I've tried to do, whilst we haven't yet won that trophy, that final goal of mine, it is still potentially in grasp, and we have to work hard for the rest of the year."
In his decade of service to the Tigers, Millington has helped the club lift the League Leaders' Shield, reach Wembley twice, Old Trafford once and he was also named in the Super League Dream Team in 2017.