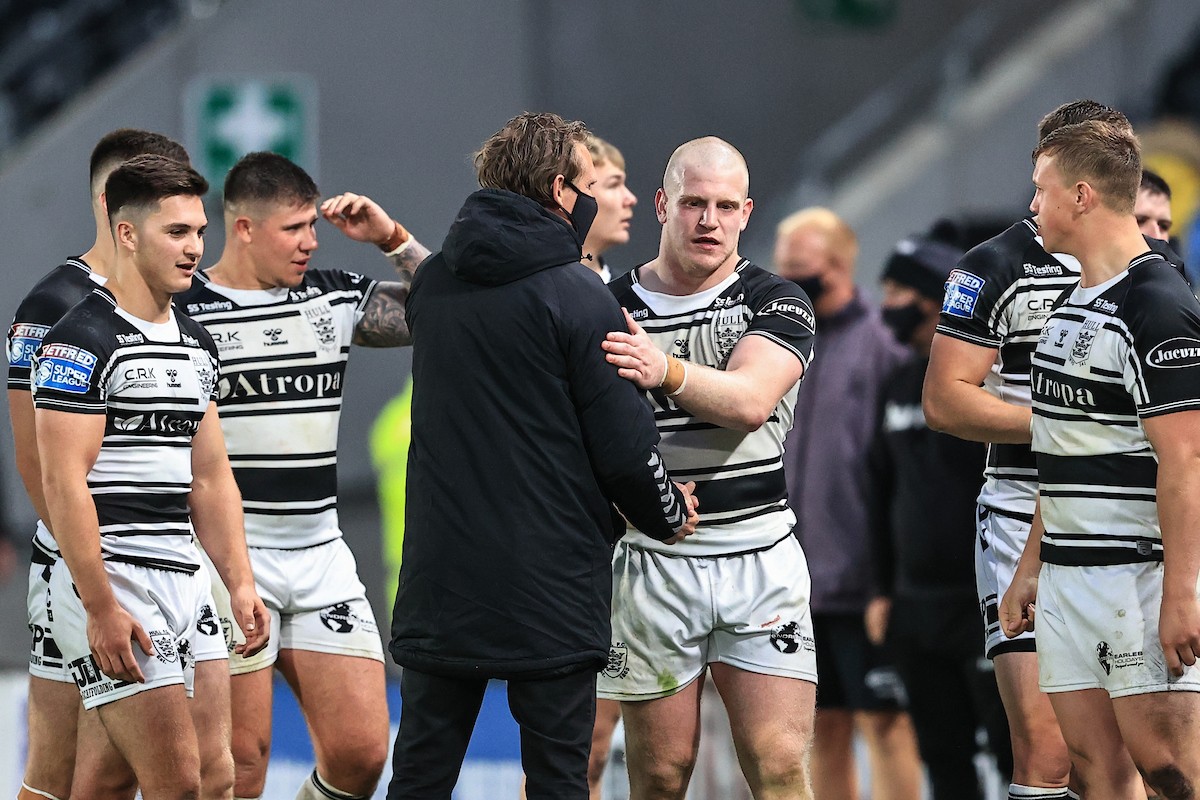 Hull forward Brad Fash has signed a two-year contract extension with his hometown club.
The 25-year-old, who is set to make his 100th appearance for Hull against Leeds on Thursday, will stay with the Black and Whites until at least the end of the 2023 season.
Fash said: "I'm really happy to have committed my future to the club – this gives me a great chance to continue moving forward with my game and secure my spot within the squad on a week to week basis for the foreseeable future.
"This now gives me the chance to keep my full focus on my on-field performances, which is the most important aspect of being a rugby league player.
"I understand what my job is in the team right now, and Brett (Hodgson) has been a great help in allowing me to develop my game over the past nine months."
Hull coach Brett Hodgson said: "Brad has shown tremendous consistency in his performances this season and is a trusted and valued member of our squad.
"He leads with his actions both on and off the field, and I'm looking forward to seeing how he continues to improve within our system.
"We love the fact that Brad is also Hull born and bred, something we will continue invest in and nourish moving forward."
On joining Hull's 100 club, Fash added: "It's not something you expect to happen when you're just a young kid and just playing junior rugby for your local amateur club – probably something you can only dream about.
"But as time goes on, and you get closer and closer to these landmarks, you get really excited to reach that milestone, and I've got a real sense of pride to be making my 100th appearance, especially for my hometown club."