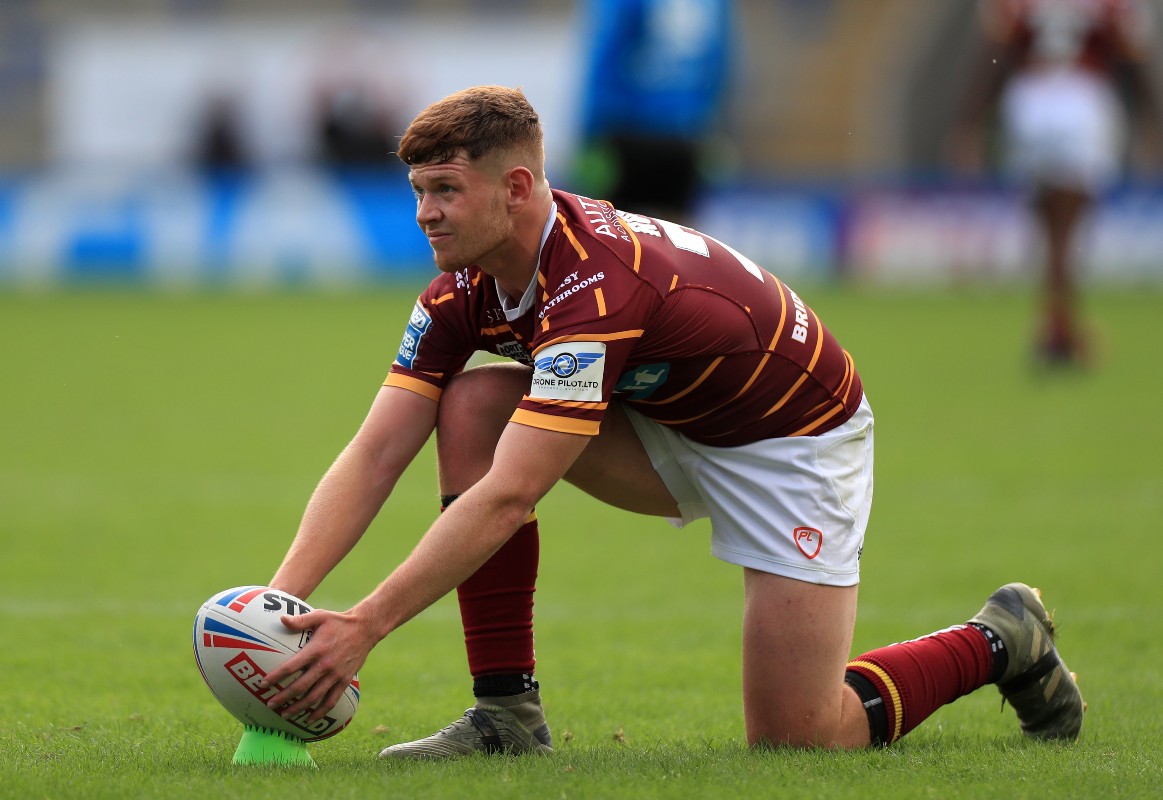 Huddersfield coach Ian Watson sees a lot of potential in Olly Russell and has been impressed with the half-back in pre-season.
The 22-year-old came through the club's academy and has made 29 appearances since making his first team debut back in 2018.
Russell has made a good impression on Huddersfield's new coach Watson in pre-season.
Watson said: "I knew about Olly before I came here but some of the work he does in training and game situations that we play have been outstanding.
"His year is all about his development and just getting better and better. He is a player who can step in and lead a team around a field quite easily now but with having someone like Aidan (Sezer) in front of him, he'll be able to learn from him and that will be able to help his education going further.
"The guys who have played internationals will make Olly better. You are a better player when you are playing with a high quality player beside you."
Russell played his junior rugby at Oldham St Annes before joining Wigan's academy and then moving to Huddersfield.
The playmaker, who has kicked 54 goals for the Giants, is hoping to learn as much as he can from Watson, who was also a half-back during his playing days.
Russell said: "He has been good for everyone, not just me, but I've been learning a different side of the game with him being an ex-half.
"I've been really enjoying it. It has been like a new lease of life at Huddersfield for us.
"Its obviously amazing for me to learn from Seze (Sezer), Gasky (Lee Gaskell) and (Jack) Cogger. I'm sponging everything in training from them and hopefully one day I'll get my chance.
"I'd like to play the same amount of games as last year or more. I just want to play rugby so if I get my chance here this season I'll grab it with both hands but if not I'll just bide my time. I'm learning more and more in training all the time."
It is an exciting new era for Huddersfield and Russell says the club are targeting silverware.
He added: "We want to win trophies – that's why Ian Watson's come in, that's why the club have bought the players they have. We are going for every trophy, there is no reason why we can't."
Rugby League Nostalgia is here! Get involved with Love Rugby League's new group on Facebook to share all your rugby league nostalgia and celebrate the rich heritage of our sport.