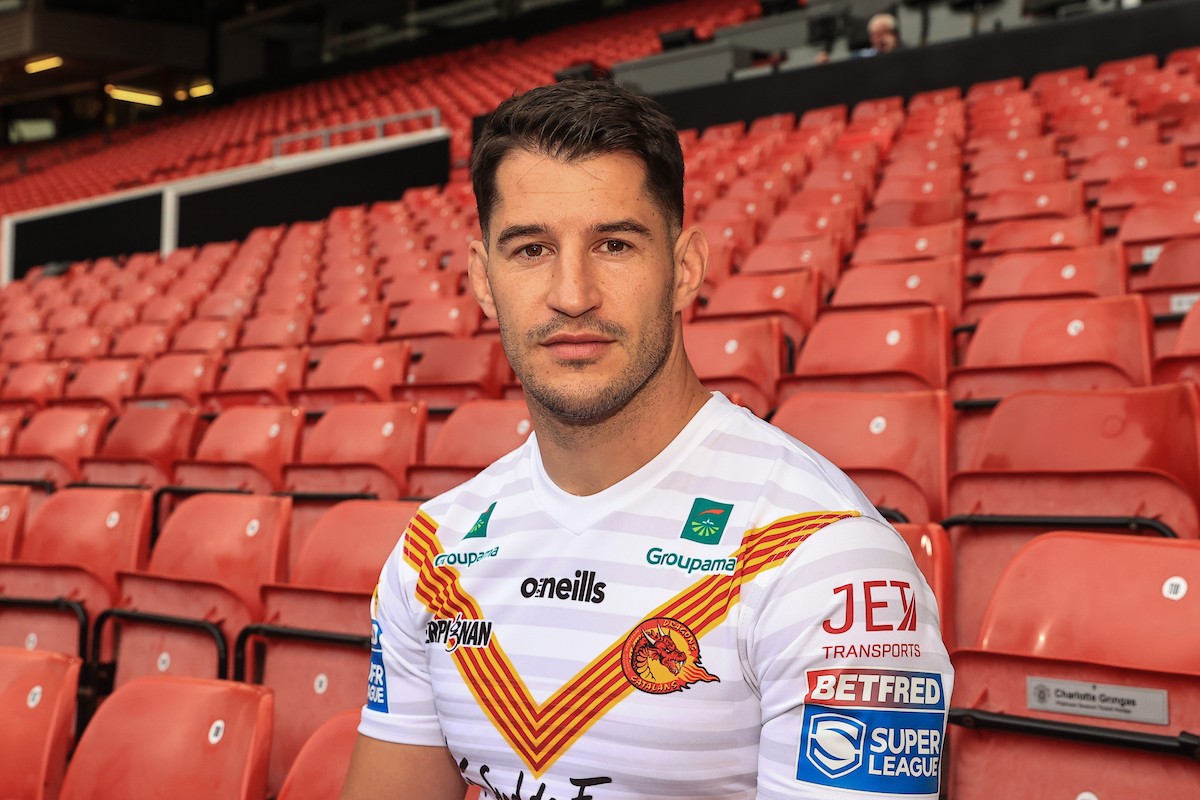 You will struggle to find a prouder Frenchman than Ben Garcia at this moment in time.
The 28-year-old will lead Catalans Dragons in their maiden Super League Grand Final on Saturday when they take on reigning champions St Helens at Old Trafford.
Ben Garcia, who has played in two World Cups for France, helped the Dragons win their first-ever piece of major silverware in 2018 when they clinched the Challenge Cup at Wembley.
Catalans aren't the only French team playing in a major final this weekend. Toulouse host Featherstone in the Championship play-off final on Sunday, with the winner gaining promotion to Super League for 2022.
French rugby league flourishing
With both of France's full-time teams in major finals this weekend, Garcia is incredibly proud to see the game flourishing in his homeland.
"We sold out of tickets for the semi-final last week and the people were waiting to wave us off at the airport this morning," Garcia told Love Rugby League on Thursday.
"Rugby league isn't really big in France but in the part of Catalonia it is starting to get big and with us being in the Grand Final, people who didn't know much about rugby league are now starting to take interest in it.
"When Steve (McNamara) first arrived at the club, he and Rich Hunwicks (conditioner) put in a lot of work. The club are being more professional year after year and the players accept that and we can see with the results.
"The League Leaders' Shield was a great achievement. The club are going next level year after year. It is just building slowly but carefully.
"There are some good French players coming through this year. And with Toulouse, if they got promoted to Super League next season, rugby league will keep growing."
Strong support back home
Catalans expect around 2,000 of their fans will make the trip to Old Trafford on Saturday, largely down to lingering Covid restrictions and limited air travel from Perpignan.
Garcia's family are unable to make the trip over the Channel, but they will be cheering on the Dragons skipper from the south of France.
He said: "My family can't come unfortunately, they don't have the passports but I know they'll be watching it on TV on Saturday.
"There is a guy who makes local beer near my hometown so he will put a big TV on. I know it is not really French, usually it is more wine, but they will have some beer on Saturday!
"We just want to win it. We want to lift the trophy."