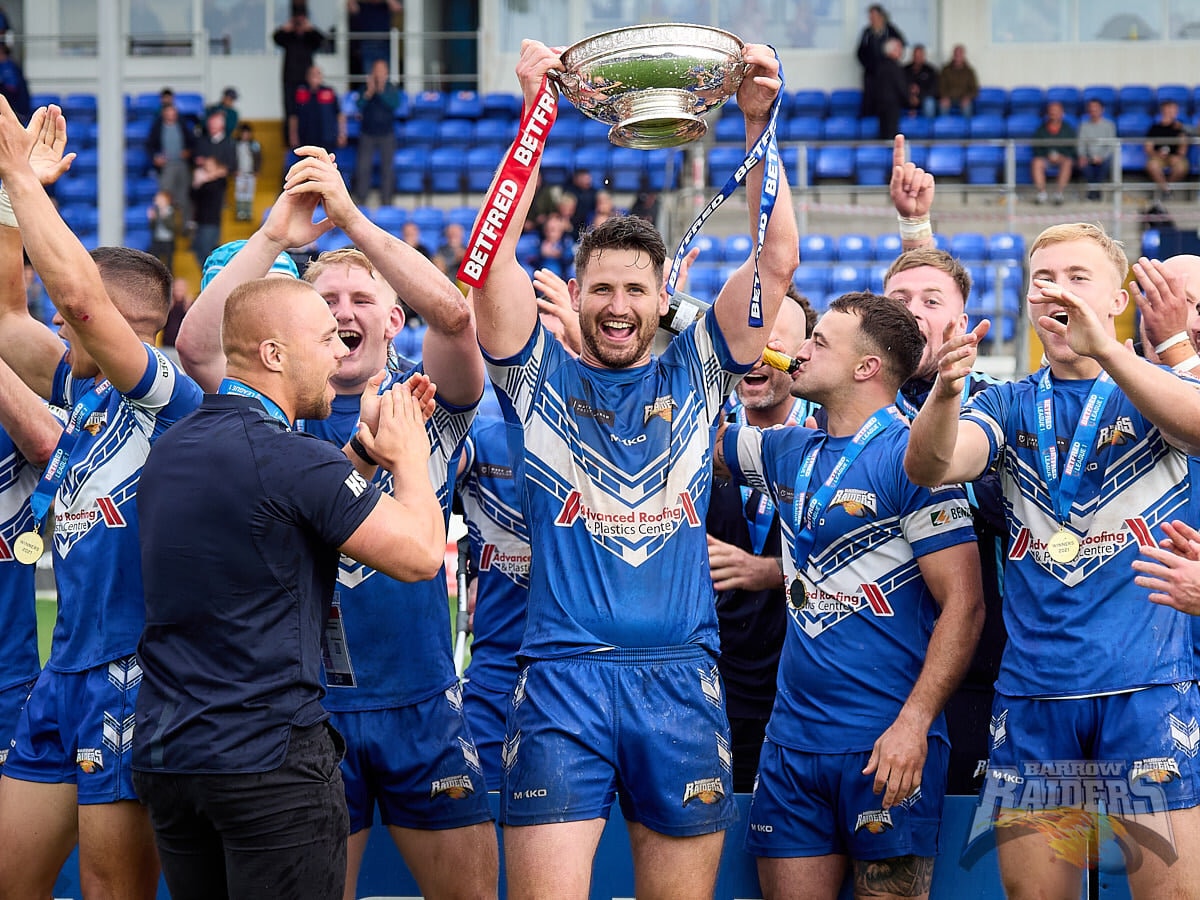 Barrow Raiders have ambitions to be in the Super League in the future says club captain Jarrad Stack.
Paul Crarey's side currently sit fifth in the Championship, picking up five wins from nine. They progressed through to the sixth round of the Challenge Cup earlier this year, holding their own against Super League's Huddersfield.
Ian Watson's side eventually claimed a 30-16 victory in a tough battle at the Matt Johnson Prestige Stadium in May, with a strong crowd of more than 3,000 in attendance.
Stack, a try-scorer on that day, has discussed the club's future goals to be in the top division.
Barrow Raiders skipper on Super League ambitions
Stack said: "In the future, the club has ambitions to play in the Super League. I'm sure that each year we will strengthen. 
"This year, we've strengthened in the right positions, and that's why we're competing quite well. 
"A lot of teams underestimated how good we are, with the players that we've got and the experience that we've got. 
"I think that we're shocking a few teams, and there'll be plenty more to come hopefully."
Barrow feature on the next edition of Monday night Rugby League on Premier Sports, hosting York City Knights on May 2.
Championship departures
Both Bradford and Widnes have departed ways with their head coaches this week.
John Kear has left the Bulls by mutual consent less than 24 hours after their defeat to Featherstone in the Championship. Assistant coach Mark Dunning will take over as interim head coach while the club searches for their new permanent boss.
Simon Finnigan departed the Vikings on the same day by mutual consent. The Vikings lost their sixth match in a row in all competitions on Sunday. They fell to a 38-10 defeat to Batley.
READ MORE: Six potential candidates to become Bradford Bulls head coach
PLAY: Our free Fantasy Rugby League competition is back for 2022