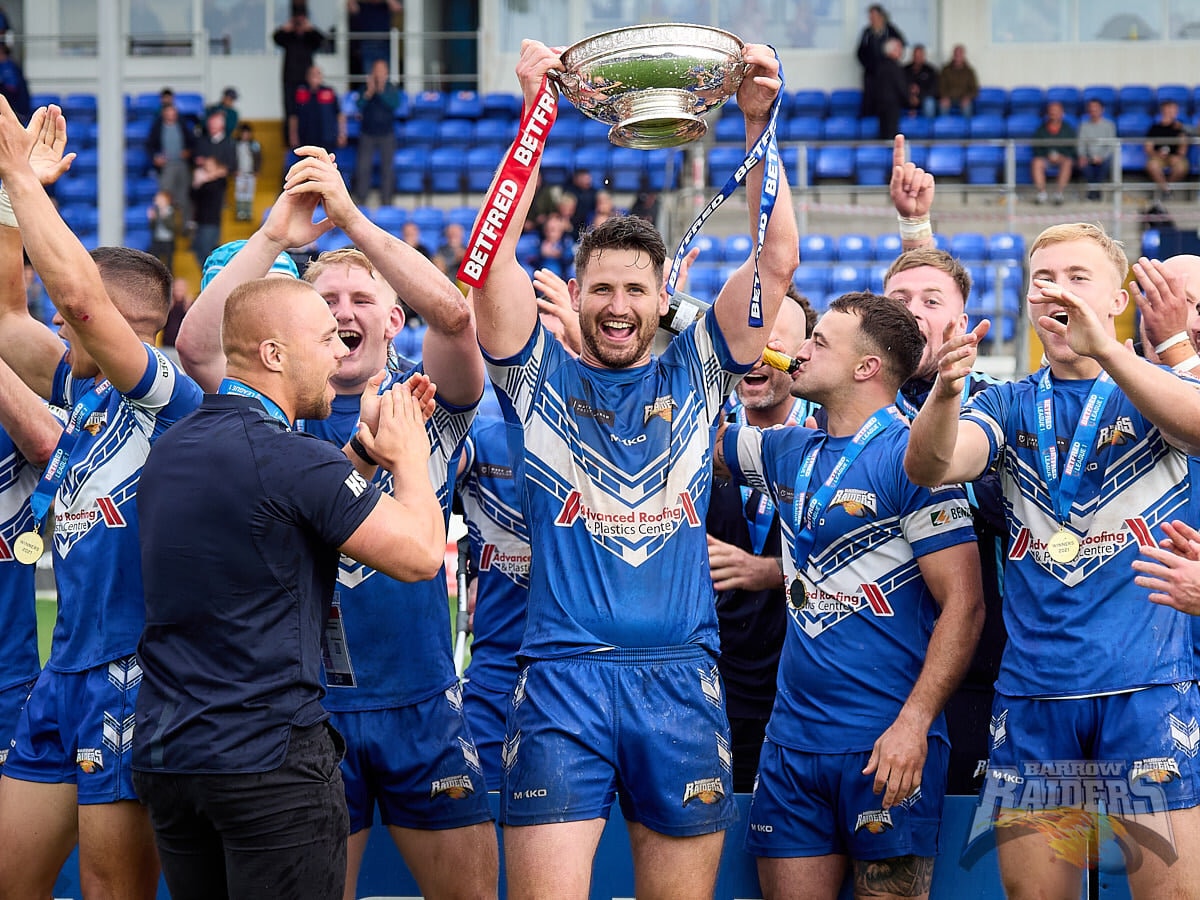 Barrow have confirmed that captain Jarrad Stack has signed a new two-year deal with the club.
The new deal will see the Australian forward stay at the Matt Johnson Prestige Stadium until at least the end of the 2023 campaign.
The 33-year-old originally joined the club ahead of the 2017 season. He was appointed captain ahead of the 2020 season. 
"The goal is to make finals"
"The decision to re-sign was easy," said Stack. "My body feels good and I felt like I had a good, consistent season last year.
"I'm definitely not ready to hang my boots up and I've got plenty to offer.
"The Championship is definitely on a different level to League 1. Not taking anything away from League 1, over the years it's got a lot stronger, but the Championship is another level up. 
"Looking at the recruitment from other teams, it's going to be a fierce competition. Barrow have made some great signings and re-signings and I think we'll be better for it this side.
"I think about 80% of the team have Championship experience, then we have a few new faces who will bring plenty to the club.
"It's going to be a hard league, but I definitely think we'll be challenging and the goal is to make finals."
Head coach Paul Crarey on securing skipper's future
On the latest re-signing, head coach Paul Crarey added: "It's great to have our club captain back on board. 
"Jarrad Stack has a massive input on the environment and culture that we try to promote both on and off the field here.
"His ability and willingness to play in a variety of positions has been massive throughout his time with us. Every Championship club would love to have him in their squad and we are very lucky to have him with us."
Barrow's recruitment
Wakefield hooker Josh Wood will join newly-promoted Championship club Barrow for the 2022 season. The club have also added Danny Langtree and Sam Brooks to their 2022 squad.