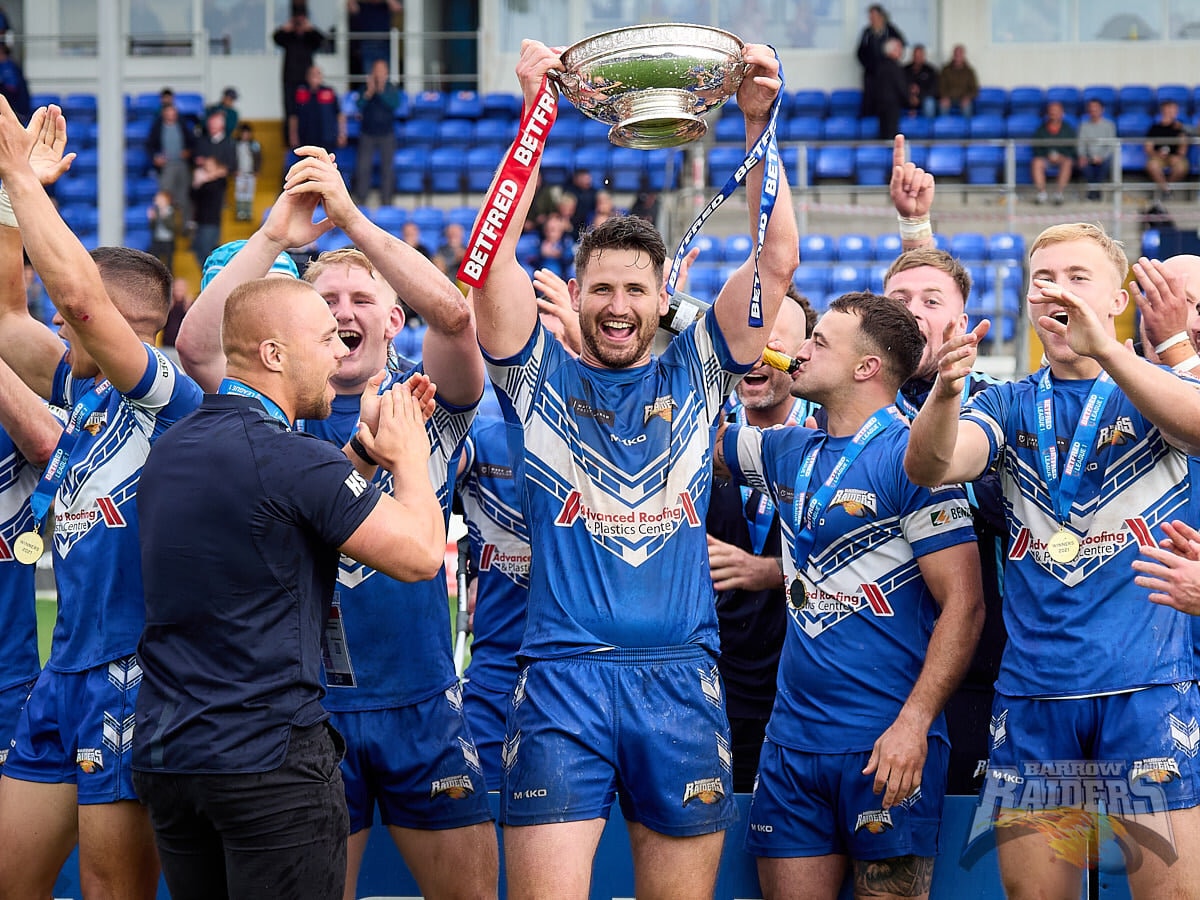 Barrow Raiders will begin their preparations for their Championship return with a friendly against Newcastle Thunder.
The Raiders secured their return in their first full season in League One. They were initially relegated in 2019, and the 2020 season was voided.
The match takes place on 16th January in Cumbria. The two sides face each other again on 13th February in the Championship at the same venue.
This friendly marks two weeks until their return to the Championship, when they take on Sheffield Eagles at the Matt Johnson Prestige Stadium.
As for Newcastle, it will be their first match since making the transition to a full-time outfit. They start their Championship campaign on the same day against Workington Town.
FIXTURES: Monday night rugby league to kick-off in York
It will be the first time the two sides have faced each other since 2017. That saw the Raiders record a 60-0 home win in the playoffs, which set Barrow on their way to promotion.
Just before then, Barrow won a narrow game 30-28 in the North East. Meanwhile, in the regular season, Barrow won 50-6 away from home.
A good test for Barrow
Speaking to the club website, Barrow chairman Steve Neale said: "We are delighted to confirm our first friendly.
"Newcastle have gone full-time for 2022 and have put together an impressive looking squad.
"It will give us a good insight as to the strength of our own squad as I fully expect Newcastle to be battling for a play-off position by the end of the season."
Read More: Barrow fend off other clubs to retain star man Jamie Dallimore