Anthony Mullally announces retirement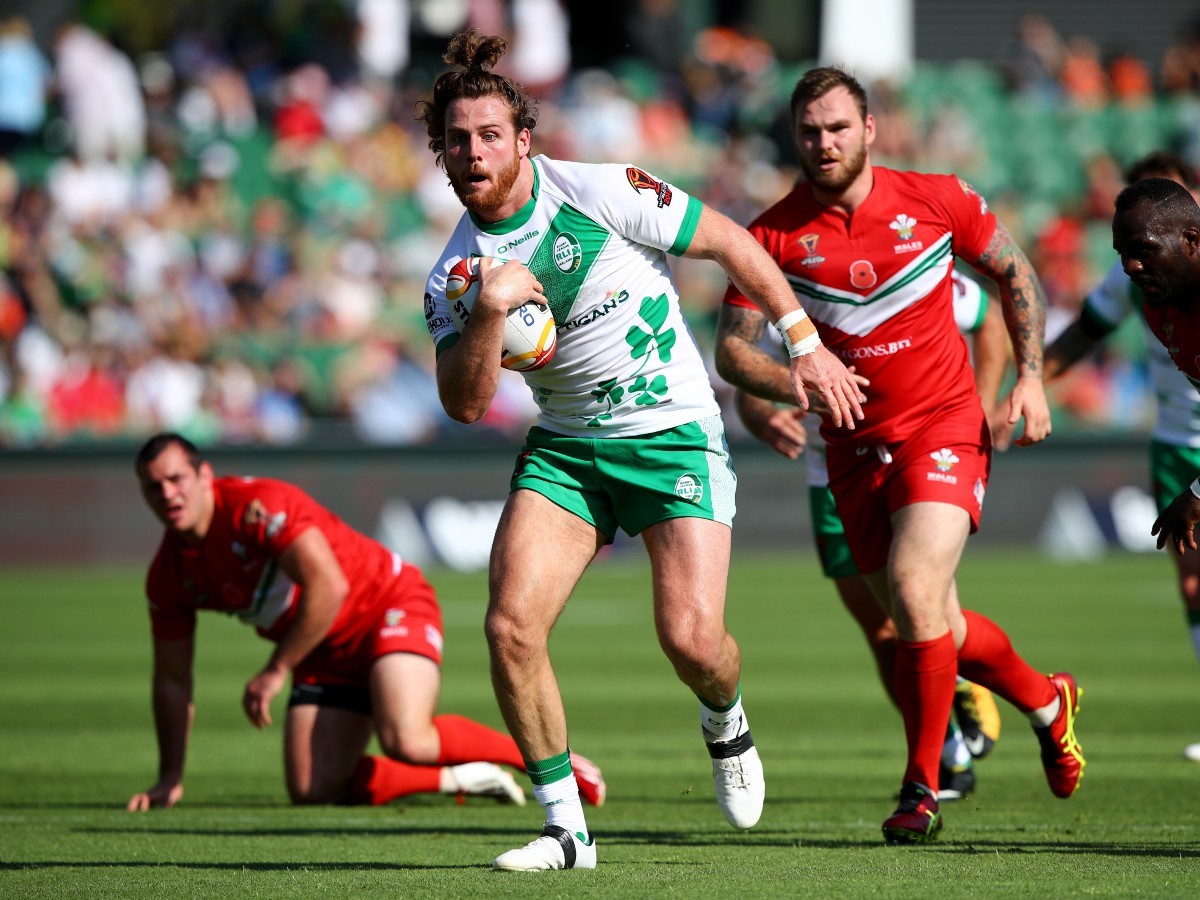 Super League winner Anthony Mullally has announced his retirement from the sport, effective immediately.
Mullally, 31, became Cornwall RLFC's first ever signing ahead of the 2022 League 1 campaign.
The experienced prop forward was a part of Leeds' 2017 Grand Final winning side.
He made his professional debut with Widnes in 2009, having spent time with Brisbane Broncos' Under-20s side.
He went on to join Huddersfield in 2013 before making the switch to Leeds in 2016. The prop was named on the bench in their Grand Final victory over Castleford the following season.
Mullally also spent time with Toronto Wolfpack and AS Carcassonne before becoming Cornwall RLFC's first ever signing in December 2021.
The forward represented Ireland at both the 2013 and 2017 Rugby League World Cup.
Anthony Mullally announces retirement via social media
"I've now retired from rugby," Mullaly shared on his Instagram. "The sport that has given me so much, memories I'll cherish forever, taught me endless lessons about myself, and in perseverance, discipline, patience.
"You'll see lots of people say it, but it's true. The best thing about playing the game is the people you play with, the ones you put your body on the line for, as you know they will do the same for you. Friendships forged in blood are not soon forgotten (paraphrasing from Abe) This is what will stay with me, not the silverware.
"I chose to post this picture as it's symbolic for me in a number of ways. I dreamed of lifting this trophy since I was eight-years-old. Upon achieving this dream, once the dust settled I felt like I landed into an empty void. This clarified for me that anything we depend on externally to bring a lasting sense of fulfilment/wholeness will be short lived due to the finite nature of life.
"This was the inspiration that lead me inward and onto introspective practices that has now gifted me a very comfortable transition out of the game and onto my next layer of purpose.
"I'm not done with this sport and I'll still be working in the professional sports world. Using my experience in the more alternative practices which has served me so well and I believe will help others in their own transition.
"Thank you to everyone who was a part of my journey, I'm eternally grateful."
PODCAST: Paul Rowley on potent Salford, Leigh for SL, Toronto experience & remembering Ricky