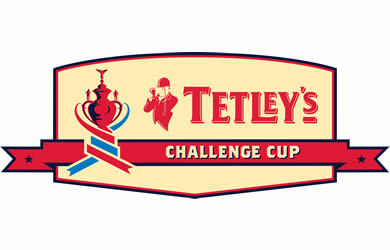 Gloucestershire All Golds are hoping to dodge an upset against amateurs Skirlaugh and earn a tie against a Super League club in the Challenge Cup.
The All Golds were drawn away at Hull-based Skirlaugh in the third round earlier this week, in their first appearance in rugby league's oldest competition as a professional club.
Coach Brad Hepi said: "We potentially have a dangerous banana skin in facing Skirlaugh. They are always up in that top half of that National Premier Conference, and can easily take a professional scalp like they have done before.
"Obviously we don't want to be added to that list, and so we need to ensure we're prepared fully for the challenge ahead, and treat them with the upmost respect."
The game takes place on Sunday April 7th, with the prize a place in the fourth round draw, which includes the 14 Super League sides.
Hepi added: "It's a high point of any clubs season to compete in this fantastic tournament. We've got an extremely difficult tie in Skirlaugh ahead of us, but the chance to face a Super League club in the next round would be incredible, and hopefully this will provide the motivation the squad need to get a result."
The Tetley's Challenge Cup third round draw in full is: Featherstone Rovers v Thatto Heath Crusaders, Blackbrook v York City Knights, West Hull v North Wales Crusaders, Dewsbury Rams v Myton Warriors, Sheffield Eagles v Leigh East, South Wales Scorpions v Doncaster, Workington Town v AS Carcassonne, Halifax v Oxford, Batley Bulldogs v Gateshead Thunder, Skirlaugh v University of Gloucestershire All Golds, Ince Rose Bridge v Hemel Stags, Swinton Lions v Toulouse Olympique, Siddal v Keighley Cougars, Rochdale Hornets v Hunslet Old Boys, Leigh Centurions v East Leeds, Whitehaven v London Skolars, Hunslet Hawks v Oldham, Barrow Raiders v Leigh Miners Rangers.