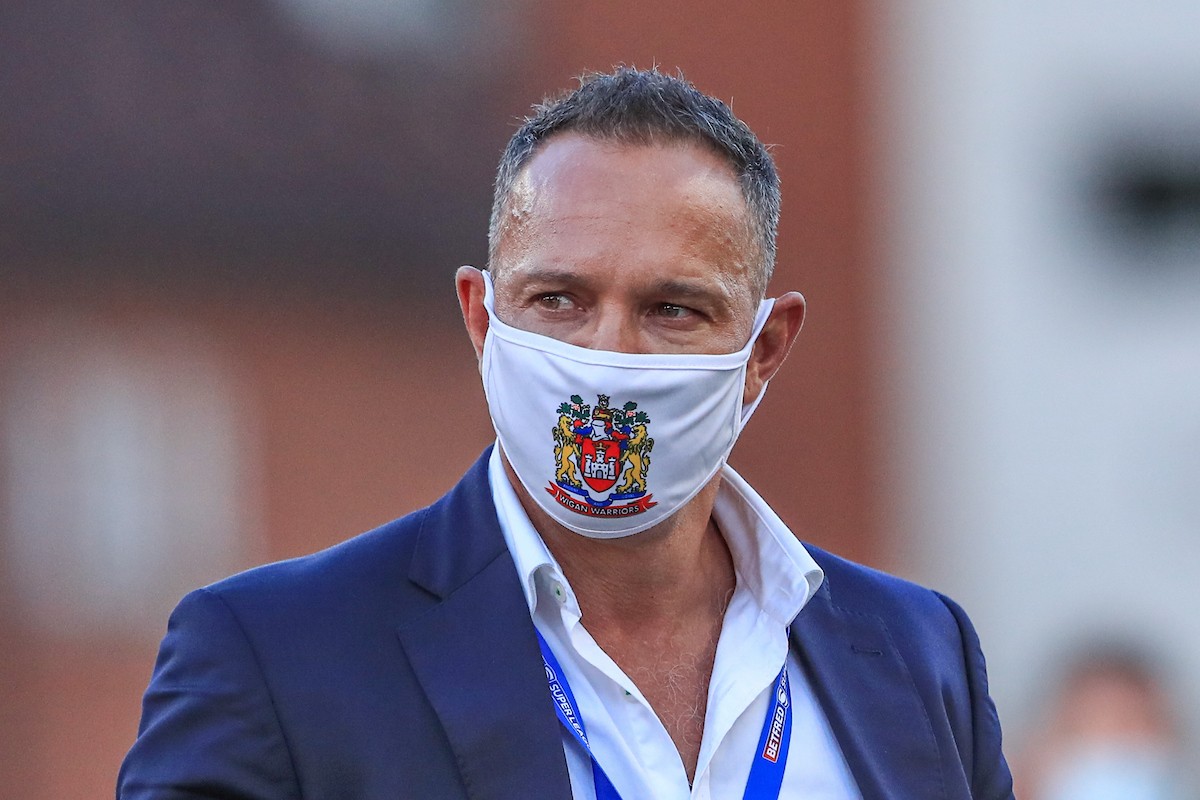 Wigan coach Adrian Lam says he expects a response from his players when they take on Warrington in Super League on Friday night.
The Warriors missed out on the chance to go for a 20th Challenge Cup title at the weekend, when they were beaten 26-12 by Leeds in the semi-finals, trailing 20-0 at half-time after serving up a performance almost as miserable as the rainy conditions at St Helens.
Their preparations for bouncing back have been hit by three positive coronavirus tests in camp, which forced training to be cancelled earlier this week.
Lam said: "We've got another quick turnaround, but after last week's result, training isn't the issue.
"I want to see a response from the players this week.
"It's a massive game for both clubs. Warrington will want to respond as well. We will rally together and make sure that we play well."
Warrington themselves will be looking to put Challenge Cup disappointment behind them, after they were beaten by Salford, while both clubs will be keen to get the points in the push for a possible home advantage in the play-offs.
The two sides last met on the opening day of the 2020 season at the end of January, with Wigan winning 16-10, although the Wolves came out of the game with much credit for their performance, having played more than half the match with 12 men following the dismissal of Chris Hill.
That game, played in front of 15,040 at the DW Stadium, feels a lifetime ago with the world having been gripped by the pandemic for the past seven months.
Regarding coronavirus, two positive tests were initially reported by Wigan on Monday, while another positive was revealed by Lam on Wednesday morning following re-tests, though that player hadn't featured against Leeds last weekend.
Lam added: "It's a nightmare. I'm sure it's the same for all the coaches. You sort of hold your breath waiting for the results.
"They come around 30 hours after you get tested and, when you get the text through from the welfare office that it's all clear, it's a sigh of relief.
"You dread the moment but you're aware that it's highly likely to happen.
"When you consider what is happening in the UK at the moment and the rise in cases… it's going to happen.
"I just hope as a sport we can contain it for the safety of everyone involved."
New signing Brad Singleton is in Lam's 21-man squad, and he could make his Wigan debut following his move from Toronto.