Adrian Lam expects Featherstone to be fired up after 1895 Cup final defeat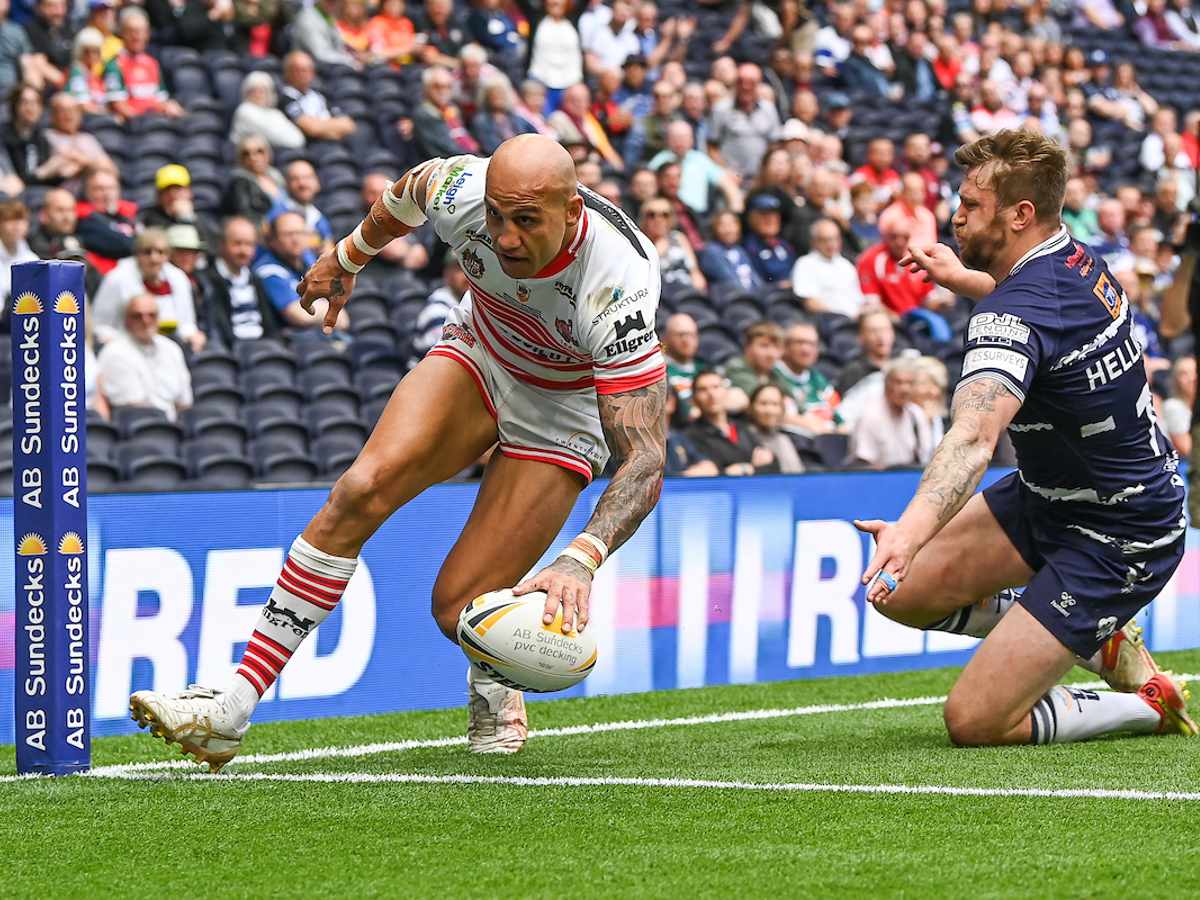 Leigh head coach Adrian Lam has told Love Rugby League that he believes Featherstone prefer playing on their own pitch ahead of tonight's contest between the pair at the Leigh Sports Village.
Back in February, Featherstone beat Lam's side 28-6 at Post Office Road. That coming in round two of the Championship, the playing surface in Yorkshire cut up heavily over the course of the 80 minutes.
Both have gone unbeaten in the second tier since, with Rovers dropping just a single point away at Batley. And Leigh boss Lam can't wait to welcome their promotion rivals to the LSV.
"I feel that Fev are more suited to their home ground because they train on it every week," said Lam.
"It's a difficult place for any team to go and play, let alone ours who train here [the LSV]. Post Office Road having certain twists and turns in the boggy field that night probably suited Fev better at the start of the season.
"We've moved on from that now though and it doesn't matter what happens moving forward, we won't have to play them again on their field.
"This is a full pitch here and we're hoping it's going to be a dry night on Monday too. Because of that, I think it's going to be a great game."
Adrian Lam: Fev will be fired up
Trailing Brian McDermott's Rovers in the league since that defeat, Leigh now finally have the chance to leapfrog their opponents. A win would see them claim top spot.
The Centurions also got the upper hand on their newly-found nemesis, beating them in the 1895 Cup final.
Tries from Edwin Ipape and Blake Ferguson helped them on their way to silverware at the Tottenham Hotspur Stadium just three over two weeks ago.
Lam added, "It's a massive game for both teams. We're at the halfway point now and it's been 14 weeks since we played them in round two.
"They're still undefeated in the Championship, let's not forget that, so they'll come here confident. They'll be fired up from the loss at Tottenham too.
"We've been sitting in second spot, and we've got an opportunity now to get to the top of the ladder. That's important for us."
As with the pair's two previous clashes this season, you can tune in to watch live on Premier Sports. Kick-off at the Leigh Sports Village comes at 7:45pm.