Midway through the 2016 Super League season, Adam Cuthbertson met with Leeds Rhinos coach Brian McDermott for a coffee and was asked a straightforward question by his boss: "Are you up for this?"
Less than a year on from winning every domestic honour available with the 2015 treble, Leeds were staring down the barrel of an unthinkable relegation. Their pre-season preparations had been washed away after their training base was flooded, a host of leading players were sidelined and Cuthbertson – as McDermott told the Mantality podcast – was "unfit, constantly getting injured, playing like a bag of potatoes". The Australian tried to answer, but McDermott left unconvinced.
In his first season at the club, Cuthbertson had been a huge factor in Leeds' clean sweep of trophies, helping to transform their attack by smashing the competition record for number of offloads in a single campaign and earning a place on the Man of Steel shortlist in the process.
Chatting over a much less intense coffee than that one four years ago, the forward now admits he "probably drank and partied a bit too much" after the success of 2015. But he had also found himself in a dark place after splitting up with his girlfriend, suddenly finding himself on the other side of the world from his closest friends and family, feeling "quite isolated".
"I was feeling quite alone until I had that meeting with Mac," he says. "Before that I took it in a bit of a negative way, but after that meeting I realised he truly was my mate and just trying to challenge me to get the best out of me and bring me back up."
While Cuthbertson's form and fitness improved on the pitch as Leeds fought their way to safety, off the field his mood was lifted by taking up a new hobby which became something of a running joke among the rest of the squad: gardening.
"I always found beauty in just getting busy and finding hobbies," he says. "It becomes almost like an obsession, that ability to forget about – it sounds dramatic – the world. You find that joy in it. That's the main thing.
"One of the guys I used to really look up to coming through the ranks was Steve Menzies. The reason why he played for so long was because he had this ability to walk away from the pitch and not dwell on anything; just move on and have a life away from rugby. When he was in the game he put his all into it, but he was like a completely different person off the pitch."
A talented painter, Cuthbertson has always required something to scratch that creative itch. With his garden now transformed, he has recently started his own skincare brand, El Naturals, concocting vast quantities of UK-sourced, gender neutral products in his own kitchen.
The brand is 100% ethical; not only are the products packaged in biodegradable or reusable materials, but rather than test his products on animals, he uses his team-mates. When I interviewed Jamie Jones-Buchanan last year, he told me he had just been given a hand cream by Cuthbertson to put on his bald head, scowling: "He reckons my head is starting to get flaky."
"I've tested it on myself and got it wrong a few times," Cuthbertson laughs. "I've had a few red faces."
His creativity off the field helps to explain why he plays the game so uniquely for a prop. At times he can appear like a half-back stuck in a forward's body, often popping up at first receiver to direct passing plays. His signature move, bumping out of tackles to find an offload, can look like a mad scientist has put the arms of an orangutan on a dodgem car.
Such a broad skill-set was emphasised as a 16-year-old, when he represented New South Wales at rugby league, rugby union, basketball and baseball. Indeed, when he signed his first professional contract with Manly Sea Eagles, he expected to switch to rugby union after a couple of seasons.
"I never conformed to specific ways," he says. "I suppose growing up sometimes it hurt me in ways, and in other ways it was a real asset. I think it's helped me to get by. I'm 35 now and still playing Super League. I never really had the physique or strength or speed from a young age, but I had this ability to think a lot more outside the box and be quite different in the sense of how I see the game played and how I play the game. I feel it's helped me have that competitive edge."
He adds: "The thing that really hurt me from a young age was not really understanding the importance of honing in on some specific skill-sets rather than just being the free-spirited young man I was. I really feel like I missed an opportunity to play at a higher level representative-wise because I didn't quite understand it.
"To me it was just a game I loved to play. I saw the purity of it and tried to play in a pure fashion. That can be a strength but at the same time the NRL is what it is. They're very much about stats and really mindful about getting to specific points or kicking the ball in a specific area. I think if I played in the 1980s I'd have thrived.
"The game over here can be hurt by teams trying to be too robotic and statistics-based. The English culture doesn't like it. The British culture likes to see the ball being tossed about and a bit of entertainment. Sitting in those stands, freezing your nuts off, you need a bit of excitement so you can cheer and jump about."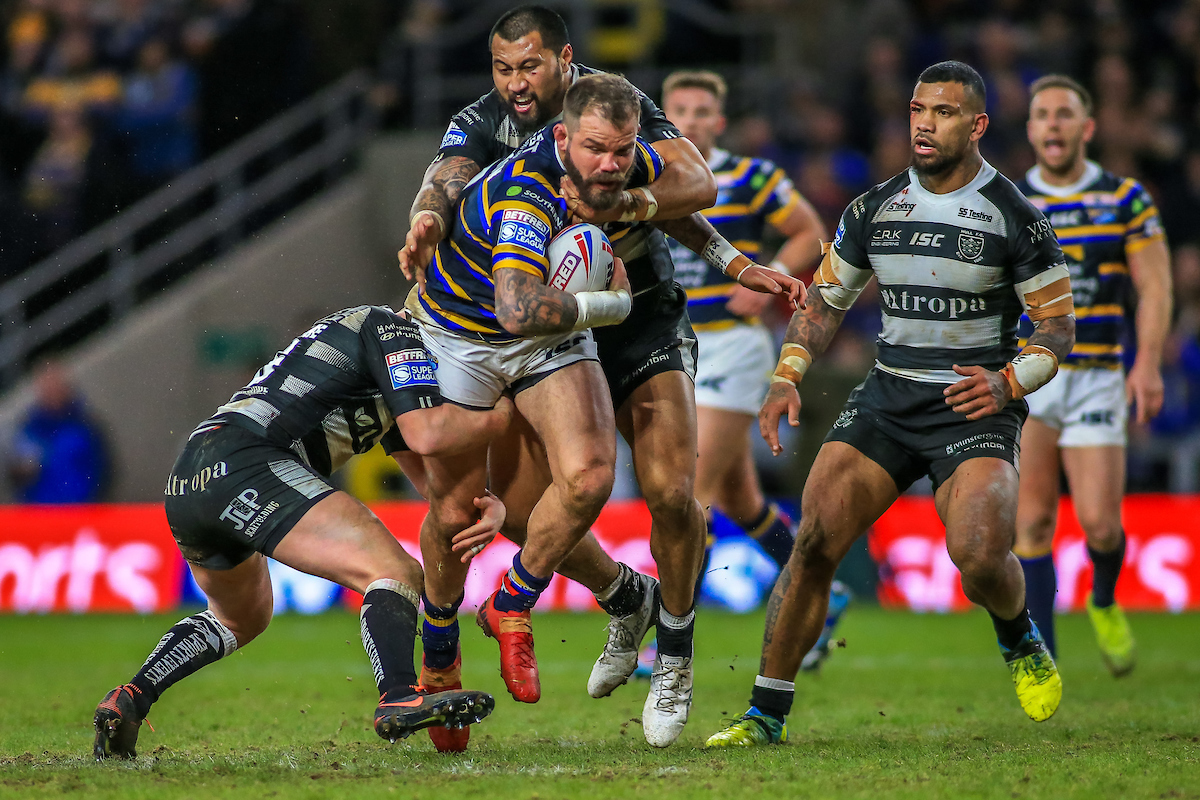 Throughout our conversation, Cuthbertson often speaks about the purity of the game. But part of rugby league's essence can be ugly; the game, and especially the position he plays, demands players to be nasty, aggressive and physically dominate their opposite number. It's an aspect of the sport he can find challenging.
"It's not easy to flick that switch," he admits. "Sometimes you've almost got to come out into each game and start taking things personally, almost creating an inner character within yourself so you can get up for it. It might sound daft but you hear about all these entertainers and rockstars that create their alter-ego, and that's basically what I do."
Legendary Rhinos enforcer Jamie Peacock taught Cuthbertson to adopt one alter-ego in particular to help change his mindset before a game, standing in the changing rooms with his legs apart, shoulders back and hands on hips in the pose of Superman.
"I kid you not, that stance has saved me a few times. There are some games I've turned up to, especially when it's a miserable day and it's bucketing down prior to the game and it's freezing cold or something has gone wrong during the day, and you turn up not quite as prepared as you'd like to – Jamie talking about that has always sat in the back of my mind and helped me get fired up for a game. It's a very powerful thing. I truly believe it has helped me come up with some performances that I may not have otherwise."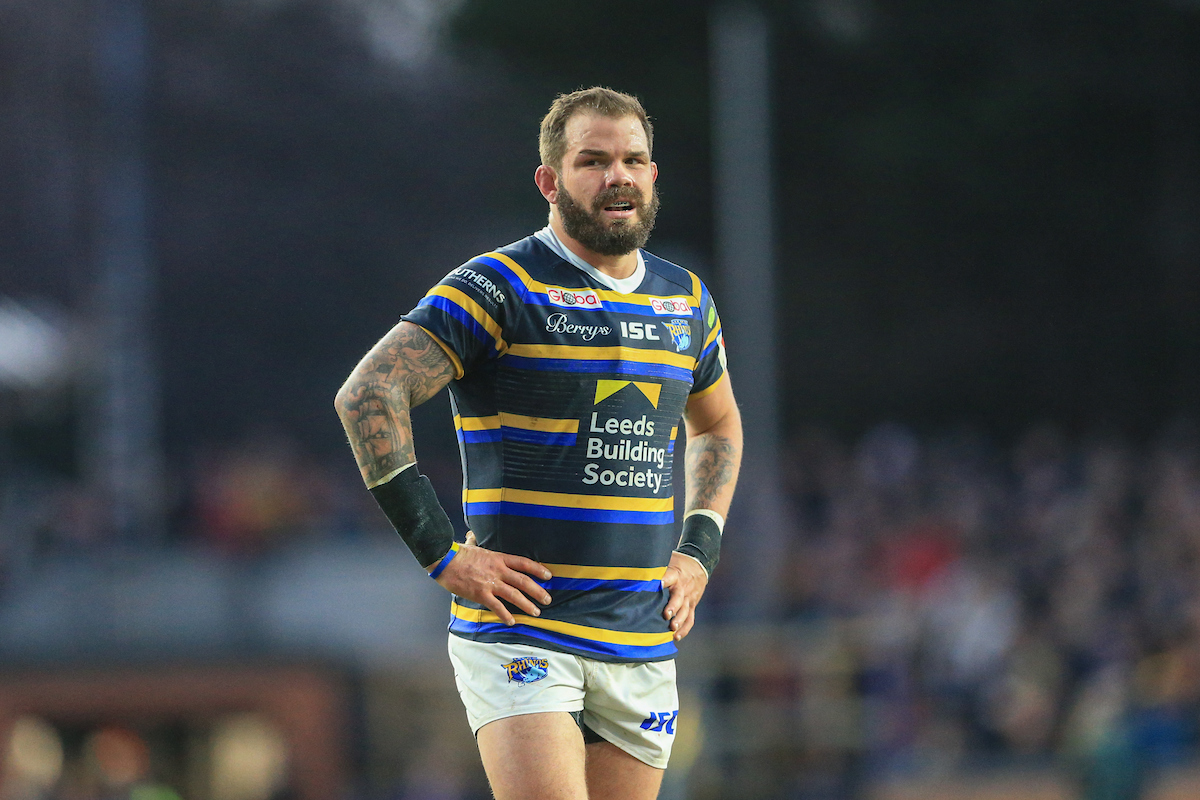 When Cuthbertson first arrived at Leeds, Peacock was one of a number of experienced players that had created a winning culture at the club. A turbulent five seasons has seen the Australian involved in two Grand Final wins and three relegation battles. Speaking just a couple of days after turning 35, he is now the oldest member of a team somewhat in transition, one which is now trying to blood what Leeds hope will be the young players that form the next golden generation.
Among the number of big changes he has witnessed at the Rhinos, one of the toughest was seeing coach Brian McDermott sacked midway through 2018 after seven defeats in a row left the club nervously looking over its shoulder once again. Cuthbertson remains in contact with McDermott and considers the now-Toronto boss a friend, saying: "I personally believe if he hung on that year we could have turned things around. I'm glad it's a decision I didn't have to make."
Adam Cuthbertson column: We should all be proud of what Brian McDermott achieved at Leeds Rhinos https://t.co/jusfGaF6wT @YEPSportsdesk @LeedsNews @leedsrhinos @cuthbertson85

— Peter Smith (@PeterSmithYEP) July 6, 2018
Despite now feeling like part of the furniture at Headingley, there was a big chance he may not have made it as far as 2020. After signing a new two-year deal in 2018, McDermott's replacement Dave Furner came to the club and told him he thought it was time he retired. Cuthbertson dug in his heels and fought for his place following encouragement from director of rugby and former team-mate Kevin Sinfield, and he is now producing some of his best rugby once again after Furner was sacked due to a terrible start to 2019 and replaced by Richard Agar.
"Basically Dave thought I was past my time," he says, now able to laugh at the difficult period. "We had a number of meetings where he thought it was time I hung my boots up. I think it was his way of wanting to form his own team, which is fair enough. I accept that, he's a new coach coming in and that's what he believed was right for the team and the club. I had to stare down the barrel of potentially retiring or finding a new club if anyone would have me.
"I had a couple of meetings with Kev, who had my back all last year. He truly wanted me to hold my ground and just fight for my position. That's what I ended up doing. When Rich came in I started playing my best footy again.
"Rich and us as a group got a real good hold of what we want to do as a club again. With every club you've got to have a set of rules and philosophies and culture that you believe in. For a while we'd sort of lost that in the sense of our belief in what we're doing and how we wanted to play. There is an actual way of playing Leeds rugby league. You can't deny it. When we're on and playing a Leeds brand of rugby it's exciting, it's an attractive game to watch."
After a successful spell coaching Leeds Rhinos women's team, guiding the team to two Challenge Cup successes and a Grand Final victory, Cuthbertson now has one eye on the future. He is studying for a masters in sports directorship and is set to pick the brains of Leeds United director of football Victor Orta a few days after we meet.
"It's really nice to have that balance and mindset so that if this is my last year I can walk away knowing I gave it my all and I've got something to go into. I think having a few things in your back pocket knowing that you can go into really helps your game, because you're not stressed about playing to put food on your table."
With his partner Cerise and young son Kion waiting for us to finish up, Cuthbertson returns to the idea of finding purity in the game before we say our goodbyes.
"You're more keeping it pure; playing rugby and enjoying it. I've been very blessed to be here for six years."
By Rob Conlon